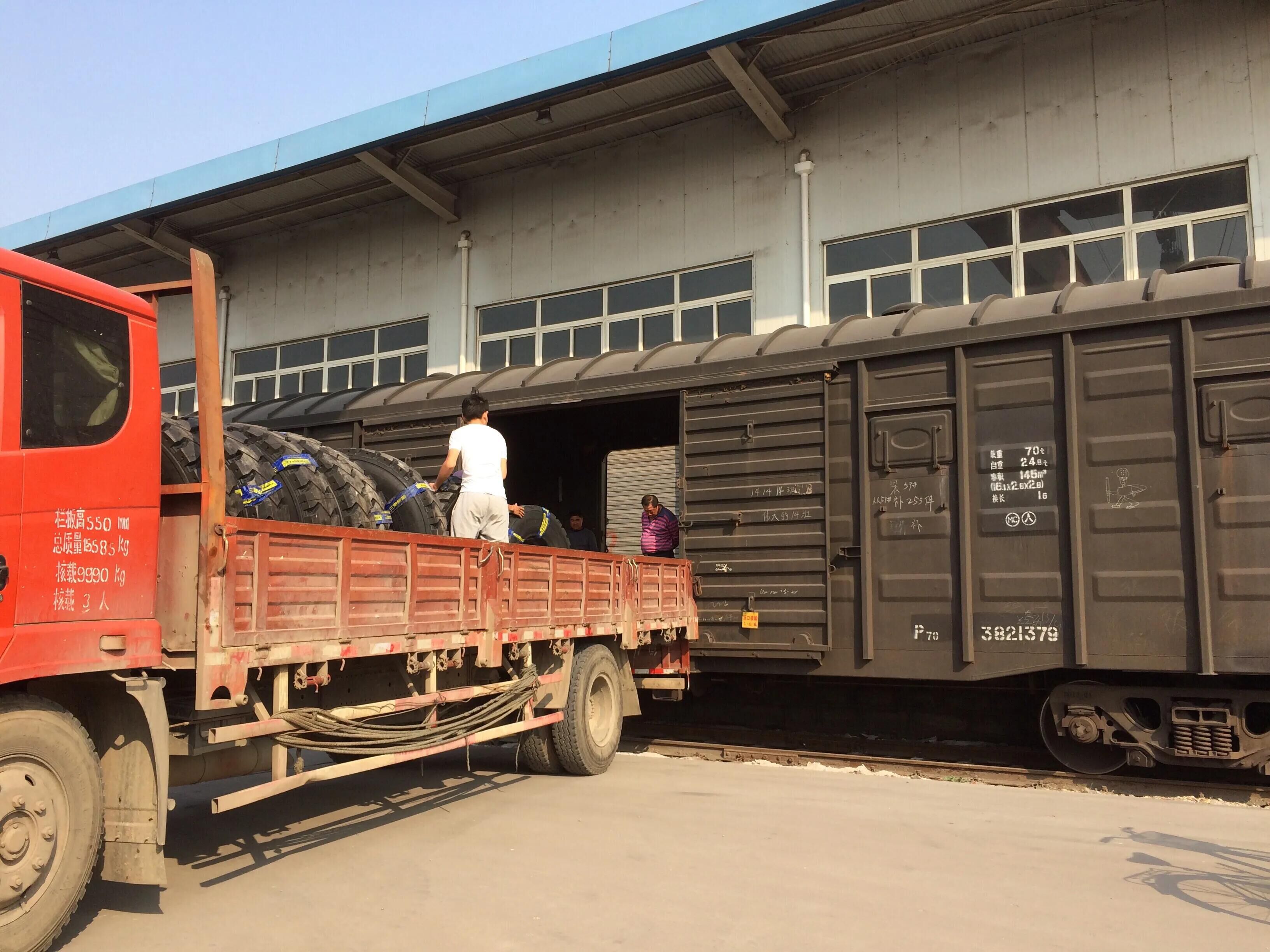 Rail transport is the economic artery of the country. It is one of the logistics modes of transport. Compared with other means of transport, it has the following characteristics:
1.High accuracy and continuity of railway transportation. Railway transportation is almost unaffected by the climate, and can be carried out at regular, regular and accurate operation day and night throughout the year.
2. Railway transportation is faster. The railway freight speed can reach hundreds of kilometers every day and night, and the general freight car can reach about 100 km/h, much higher than the sea transport.
3.Railway transport is safe and reliable, with far less risk than sea transport.
Usually, there are 3 types to load the cargos:
1.(P)(covered wagon –Suitable for transporting commodities, instruments and other expensive and afraid of wet, afraid of sun goods;
2.(C)(open wagon)—- The main transport of coal, ore, steel and other goods not afraid of wet; The car body is composed of floor, wall, side wall and other parts;
3. Container:Suitable for precision, valuable, fragile goods; Containers are 20GP,40GP,40HC.
The main routes from China by train are:
Five Central Asian states: Kazakhstan, Uzbekistan, Turkmenistan, Kyrgyzstan and Tajikistan
Transportation Time:
Qingdao to Moscow
Via Alashan Pass/Dostek to Russia, Via Horgos/Atenkoli to Russia
Total transit time: 22 days (time is for reference only)
Qingdao to Uzbekistan
Qingdao – Horgos, China – Atenkoli, Kazakhstan – Uzbekistan
Qingdao — Alashankou, China — Dostok, Kazakhstan — Uzbekistan
Total transit time: 25 days (time is for reference only)
The main ports of Uzbekistan include Samarkand, Bukhara, Tashkent, etc
Qingdao to Kazakhstan
Qingdao — Khorgos, China — Atenkoli, Kazakhstan — Kazakhstan
Qingdao — Alashankou, China — Dostok, Kazakhstan — Kazakhstan
Total transit time: 20 days (time is for reference only)
Kazakhstan's main ports include: Karshi, Almaty etc
Qingdao to Turkmenistan
Qingdao – Horgos, China – Atenkoli, Kazakhstan – Turkmenistan
Qingdao – Alashankou, China – Dostok, Kazakhstan – Turkmenistan
Total transit time: 28 days (time is for reference only)
Turkmenistan ports mainly include: ashgabat, cahrgo turkmenabad, mary, turkmanbashi, turkmenabat, Balkanabad etc
Qingdao to Kyrgyzstan
Qingdao – Khorgos, China – Atenkoli, Kazakhstan – Kyrgyzstan
Qingdao — Alashankou, China — Dostok, Kazakhstan — Kyrgyzstan
Total transit time: 25 days (time is for reference only)
Ports in Kyrgyzstan mainly include: bishkek, osh etc
Qingdao to Tajikistan
Qingdao – Horgos, China – Atenkoli, Kazakhstan – Tajikistan
Qingdao — Alashankou, China — Dostok, Kazakhstan — Tajikistan
Total transit time: 25 days (time is for reference only)
Ports in Tajikistan mainly include dushanbe, khojand, khujand etc
Via Manchuria/Houbaikal to Russia (Russia except Moscow)
Whole transportation time: 30 days (domestic section) train + (foreign section) hash
To Outer Mongolia and Russia via Erlian/Zamenud
Qingdao — Erlian, China — ZAMYN UUD Mongolia — Ulaanbaatar, Mongolia
Total transit time :15 days (time is for reference only)
Qingdao — Erlian, China — ZAMYN UUD, Mongolia — Moscow
Total transit time :22 days (time is for reference only)
To Vietnam via Pingxiang/Tongteng
Qingdao — Pingxiang, China — Hanoi, Vietnam
Total transportation time: 10 days (time is for reference only)
To Laos
Qingdao–Mohan–Vientiane,Laos(15days by rail)
–Motorway– Vietnam/Thailand/Myanmar/Cambodia (7 days)