What tire size is my machine using?
---A guide on tire size application for Heavy Equipment and Construction Equipment
Every machine has a standard tire size as OEM ( Original Equipment Manufactuer) parts. In the following you will find all the information you need for the tire sizes of a heavy equipment by brand. 
We have listed below, each and every machine as well as the model, from Dump Truck to Loader &Dozer. TNR can provide most of the  tire sizes. We are pleased to help you find the right tire size for your piece of heavy equipment.  
As the times change, the tire size used by the OEM may also change, the information here is for your kind reference only, please contact your machinery supplier to ensure that you have selected the correct tire.
Notes: 

The logos and brand names are under international intellectual property proterction. Using the machines here is for illustration purpose only. It doesn't necessarily indicate any business connection between the machine brand owners and tires TNR supply.

| | | | |
| --- | --- | --- | --- |
|  Machine Type |  MAKE |  Model |  Tire Size |
| Dump Truck | Belaz | 7512 | 3300R51 |
| Dump Truck | Belaz | 75128 | 3300R51 |
| Dump Truck | Belaz | 75131 | 3300R51 |
| Dump Truck | Belaz | 75132 | 3300R51 |
| Dump Truck | Belaz | 7514 | 3300R51 |
| Dump Truck | Belaz | 75145 | 3300R51 |
| Dump Truck | Belaz | 75214 | 4000R57 |
| Dump Truck | Belaz | 75216 | 4000R57 |
| Dump Truck | Belaz | 7530 | 4000R57 |
| Dump Truck | Belaz | 75303 | 4000R57 |
| Dump Truck | Belaz | 75304 | 4000R57 |
| Dump Truck | Belaz | 75306 | 4000R57 |
| Dump Truck | Belaz | 7540 A | 1800R25 |
| Dump Truck | Belaz | 7540 B | 1800R25 |
| Dump Truck | Belaz | 7540 | 1800R25 |
| Dump Truck | Belaz | 75404 | 1800R25 |
| Dump Truck | Belaz | 75405 | 1800R25 |
| Dump Truck | Belaz | 75406 | 1800R25 |
| Dump Truck | Belaz | 75407 | 1800R25 |
| Dump Truck | Belaz | 7547 D | 2100R35 |
| Dump Truck | Belaz | 7547 | 2100R35 |
| Dump Truck | Belaz | 75471 | 2100R35 |
| Dump Truck | Belaz | 75473 | 2100R35 |
| Dump Truck | Belaz | 7548 A | 2100R33 |
| Dump Truck | Belaz | 7548 D | 2100R33 |
| Dump Truck | Belaz | 7548 | 2100R33 |
| Dump Truck | Belaz | 75481 | 2100R33 |
| Dump Truck | Belaz | 75483 | 2100R33 |
| Dump Truck | Belaz | 75484 | 2100R33 |
| Dump Truck | Belaz | 75485 | 2100R33 |
| Dump Truck | Belaz | 75486 | 2100R33 |
| Dump Truck | Belaz | 75487 | 2100R33 |
| Dump Truck | Belaz | 75489 | 2100R33 |
| Dump Truck | Belaz | 7549 | 2700R49 |
| Dump Truck | Belaz | 7555A | 2400R35 |
| Dump Truck | Belaz | 7555B | 2400R35 |

| | | | |
| --- | --- | --- | --- |
|  Machine Type  |  MAKE  |  Model  |  Tire Size  |
| Dump Truck | Bell | B17C 6X4 | 20.5R25 |
| Dump Truck | Bell | B20C 6×4 | 20.5R25 |
| Dump Truck | Bell | B20D 6X4 | 20.5R25 |
| Dump Truck | Bell | B20D 6X6 | 20.5R25 |
| Dump Truck | Bell | B25B 6X6 | 23.5R25 |
| Dump Truck | Bell | B25D | 23.5R25 |
| Dump Truck | Bell | B30B 6X6 | 23.5R25 & 750/65R25 |
| Dump Truck | Bell | B30D | 23.5R25 & 750/65R25 |
| Dump Truck | Bell | B35C 6X6 | 26.5R25 |
| Dump Truck | Bell | B35D | 26.5R25 |
| Dump Truck | Bell | B40B 6X6 | 26.5R25 & 29.5R25 |
| Dump Truck | Bell | B40C 6X6 | 29.5R25 |
| Dump Truck | Bell | B40D 6X4 | 26.5R25 |
| Dump Truck | Bell | B40D 6X6 | 29.5R25 |
| Dump Truck | Bell | B50D 6X6 | 875/65R29 |
| Dump Truck | Bell | T17D 6X6 fixed deck | 20.5R25 |
| Dump Truck | Bell | T17D 6×6 Tip Deck | 20.5R25 |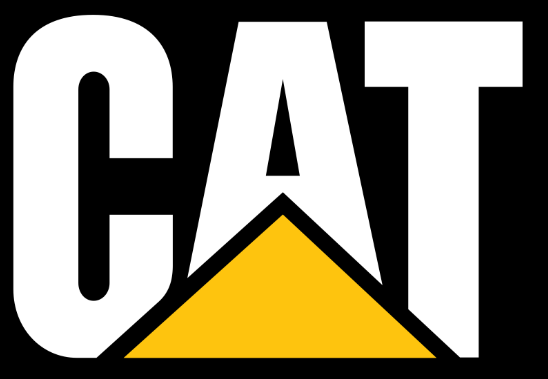 | | | | |
| --- | --- | --- | --- |
|  Machine Type  |  MAKE  |  Model  |  Tire Size  |
| Dump Truck | Caterpillar | 725 | 23.5R25 |
| Dump Truck | Caterpillar | 725D | 26.5R25 |
| Dump Truck | Caterpillar | 730 | 23.5R25 |
| Dump Truck | Caterpillar | 730D | 29.5R25 |
| Dump Truck | Caterpillar | 735 | 26.5R25 |
| Dump Truck | Caterpillar | 740 Ejector | 29.5R25 |
| Dump Truck | Caterpillar | 740 | 29.5R25 |
| Dump Truck | Caterpillar | 769D | 1800R33 & 21/90R33 |
| Dump Truck | Caterpillar | 771D | 1800R33 & 21/90R33 |
| Dump Truck | Caterpillar | 773D | 2400R35 |
| Dump Truck | Caterpillar | 773E | 2400R35 |
| Dump Truck | Caterpillar | 775D | 2400R35 |
| Dump Truck | Caterpillar | 775E | 2400R35 |
| Dump Truck | Caterpillar | 776D | 2700R49 |
| Dump Truck | Caterpillar | 777D | 2700R49 & 31/90R49 |
| Dump Truck | Caterpillar | 784C | 3600R51 |
| Dump Truck | Caterpillar | 785C | 3300R51 |
| Dump Truck | Caterpillar | 789C | 3700R57 & 42/90R57 |
| Dump Truck | Caterpillar | 793C | 4000R57 & 46/90R57 |
| Dump Truck | Caterpillar | 797 | 55/80R63 |
| Dump Truck | Caterpillar | 797B | 59/80R63 |
| Dump Truck | Caterpillar | D250E | 23.5R25 |
| Dump Truck | Caterpillar | D25D | 26.5R25 |
| Dump Truck | Caterpillar | D300E | 23.5R25 & 750/65R25 |
| Dump Truck | Caterpillar | D30D | 29.5R26 |
| Dump Truck | Caterpillar | D400E AT | 29.5R25 |
| Dump Truck | Caterpillar | D400E Ejector | 29.5R25 |
| Grader | Caterpillar | 120H | 1300R24 & 1400R24 & 15.5R25 & 17.5R25 |
| Grader | Caterpillar | 12H | 1300R24 & 1400R24 & 15.5R25 & 17.5R25 |
| Grader | Caterpillar | 135H | 1300R24 & 1400R24 & 15.5R25 & 17.5R25 |
| Grader | Caterpillar | 140H | 17.5R25 & 1400R24 |
| Grader | Caterpillar | 143H | 17.5R25 & 1400R24 |
| Grader | Caterpillar | 14H | 1600R24 & 20.5R25 |
| Grader | Caterpillar | 160H | 17.5R25 & 1400R24 |
| Grader | Caterpillar | 163H | 17.5R25 & 1400R24 |
| Grader | Caterpillar | 16H | 1800R25 & 23.5R25 |
| Grader | Caterpillar | 24H | 29.5R29 |
| Loader & Dozer | Caterpillar | 902 | 335/80R18 |
| Loader & Dozer | Caterpillar | 906 | 335/80R20 |
| Loader & Dozer | Caterpillar | 908 | 365/80R20 |
| Loader & Dozer | Caterpillar | 914G | 15.5R25 & 17.5R25 |
| Loader & Dozer | Caterpillar | 924F | 17.5R25 |
| Loader & Dozer | Caterpillar | 924G | 17.5R25 & 17.5-25 & 20.5R25 & 20.5-25 |
| Loader & Dozer | Caterpillar | 924GZ | 17.5R25 & 17.5-25 & 20.5R25 & 20.5-25 |
| Loader & Dozer | Caterpillar | 928G | 17.5R25 & 20.5R25 |
| Loader & Dozer | Caterpillar | 938G Series2 | 20.5R25 & 20.5-25 |
| Loader & Dozer | Caterpillar | 938G | 20.5R25 |
| Loader & Dozer | Caterpillar | 950G Series 2 | 23.5R25 & 23.5-25 |
| Loader & Dozer | Caterpillar | 950G | 23.5R25 |
| Loader & Dozer | Caterpillar | 962 G | 23.5R25 |
| Loader & Dozer | Caterpillar | 962G Series2 | 23.5R25 & 23.5-25 |
| Loader & Dozer | Caterpillar | 966G Series2 | 26.5R25 & 26.5-25 |
| Loader & Dozer | Caterpillar | 966G | 26.5R25 |
| Loader & Dozer | Caterpillar | 972 G | 26.5R25 |
| Loader & Dozer | Caterpillar | 972G Series2 | 26.5R25 & 26.5-25 |
| Loader & Dozer | Caterpillar | 980G Series2 | 29.5R25 & 29.5-25 |
| Loader & Dozer | Caterpillar | 980G | 29.5R25 |
| Loader & Dozer | Caterpillar | 988F Series2 | 35/65R33 |
| Loader & Dozer | Caterpillar | 988G | 35/65-33 & 35/65R33 |
| Loader & Dozer | Caterpillar | 990 Series2 | 45/65R39 |
| Loader & Dozer | Caterpillar | 992G | 45/65R45 |
| Loader & Dozer | Caterpillar | 994D | 495/85-57 & 535/85-57 & 50/80-57 & 555/80-57 & 55.5/80R57 |
| Loader & Dozer | Caterpillar | IT14G | 15.5R25 & 15.5-25 & 17.5R25 & 17.5-25 |
| Loader & Dozer | Caterpillar | IT24F | 15.5R25 & 15.5-25 & 17.5R25 & 17.5-25 |
| Loader & Dozer | Caterpillar | IT28G | 17.5R25 & 17.5-25 & 20.5R25 & 20.5-25 |
| Loader & Dozer | Caterpillar | IT38G | 20.5R25 & 20.5-25 |
| Loader & Dozer | Caterpillar | IT38G Series 2 | 20.5R25 & 20.5-25 |
| Loader & Dozer | Caterpillar | IT62G Series 2 | 23.5R25 & 23.5-25 |
| Loader & Dozer | Caterpillar | IT62G | 23.5R25 & 23.5-25 |
| Scraper | Caterpillar | 611 | 26.5R25 & 29.5-25 & 29.5R25 |
| Scraper | Caterpillar | 613C 11 | 23.5-25 & 23.5R25 |
| Scraper | Caterpillar | 613C | 23.5-25 & 23.5R25 |
| Scraper | Caterpillar | 615C 11 | 26.5-25 & 26.5R25 & 29.5-25&29.5R25 |
| Scraper | Caterpillar | 621G | 29.5-29 & 29.5R29 & 33.25R29 & 33.25-29 |
| Scraper | Caterpillar | 623F | 29.5-29 & 29.5R29 & 33.25R29 |
| Scraper | Caterpillar | 623G | 29.5-29 & 29.5R29 & 33.25R29 & 33.25-29 |
| Scraper | Caterpillar | 627F | 29.5-29 & 29.5R29 & 33.25R29 |
| Scraper | Caterpillar | 627G push pull | 29.5-29 & 29.5R29 &33.25-29 & 33.25R29 |
| Scraper | Caterpillar | 627G stnd | 29.5-29 & 29.5R29 &33.25-29 & 33.25R29 |
| Scraper | Caterpillar | 631G | 37.25R35 |
| Scraper | Caterpillar | 633 11 | 37.25-35 & 37.25R35 |
| Scraper | Caterpillar | 637E 11 | 37.25R35 |
| Scraper | Caterpillar | 637G Stnd | 37.25R35 |
| Scraper | Caterpillar | 637G push pull | 37.25R35 |
| Scraper | Caterpillar | 651 E | 37.5R39 & 40.5/75R39 |
| Scraper | Caterpillar | 657 E Stnd | 37.5R39 & 40.5/75R39 |
| Scraper | Caterpillar | 657 E push pull | 37.5R39 & 40.5/75R39 |

| | | | |
| --- | --- | --- | --- |
|  Machine Type  |  MAKE  |  Model  |  Tire Size  |
| Dump Truck | DDT | 16.3 | 20.5R25 |
| Dump Truck | DDT | 25.3 | 23.5R25 & 20.5R25 |
| Dump Truck | DDT | 30.3 | 23.5R25 |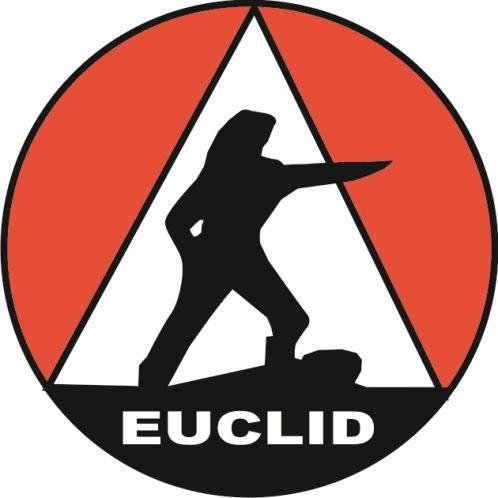 | | | | |
| --- | --- | --- | --- |
|  Machine Type  |  MAKE  |  Model  |  Tire Size  |
| Dump Truck | Euclid/Hitachi | EH1000 (R60) | 2400R35 |
| Dump Truck | Euclid/Hitachi | EH1100 (R65) | 2400R35 |
| Dump Truck | Euclid/Hitachi | EH1600 (R90) | 2700R49 & 31/90R49 |
| Dump Truck | Euclid/Hitachi | EH2000 (R130B) | 3300R51 |
| Dump Truck | Euclid/Hitachi | EH3000 (R170) | 3600R51 |
| Dump Truck | Euclid/Hitachi | EH3500 (R190) | 3700R57 & 42/90R57 & 3600R51 |
| Dump Truck | Euclid/Hitachi | EH4000 (R260) | 4000R57 & 46/90R57 |
| Dump Truck | Euclid/Hitachi | EH4500 (R280) | 50/90R57 |
| Dump Truck | Euclid/Hitachi | EH5000 | 53/80R63 |
| Dump Truck | Euclid/Hitachi | EH600 (R32) | 1800R25 |
| Dump Truck | Euclid/Hitachi | EH650 (R36) | 1800R33 & 21/90R33 |
| Dump Truck | Euclid/Hitachi | EH700 (R40) | 1800R33 & 21/90R33 |
| Dump Truck | Euclid/Hitachi | EH750 | 1800R33 & 21/90R33 |

| | | | |
| --- | --- | --- | --- |
|  Machine Type  |  MAKE  |  Model  |  Tire Size  |
| Dump Truck | Hitachi | AH250-D | 23.5R25 |
| Dump Truck | Hitachi | AH300-D | 23.5R25 |
| Dump Truck | Hitachi | AH350-D | 26.5R25 |
| Dump Truck | Hitachi | AH400 | 29.5R25 |

| | | | |
| --- | --- | --- | --- |
|  Machine Type  |  MAKE  |  Model  |  Tire Size  |
| Dump Truck | JCB | 714 | 20.5R25 |
| Dump Truck | JCB | 718 | 650/65R25 |
| Loader & Dozer | JCB | 411B HT | 15.5-25 & 15.5R25 |
| Loader & Dozer | JCB | 426B HT | 17.5-25 & 20.5-25 |
| Loader & Dozer | JCB | 426B ZX | 17.5-25 & 20.5-25 |
| Loader & Dozer | JCB | 436B HT | 20.5-25 |
| Loader & Dozer | JCB | 436B ZX | 20.5-25 |
| Loader & Dozer | JCB | 456B ZX | 23.5-25 & 23.5R25 |
| Loader & Dozer | JCB | H11 HT | 15.5-25 & 15.5R25 |
| Loader & Dozer | JCB | H16 HT | 17.5-25 & 17.5R25 |
| Loader & Dozer | JCB | H16B HT | 17.5-25 & 17.5R25 |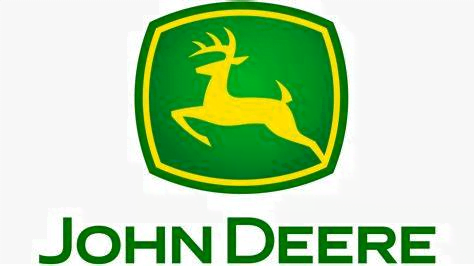 | | | | |
| --- | --- | --- | --- |
|  Machine Type  |  MAKE  |  Model  |  Tire Size  |
| Dump Truck | John Deere | 250D | 23.5R25 |
| Dump Truck | John Deere | 300D | 23.5R25 |
| Dump Truck | John Deere | 350D | 26.5R25 |
| Dump Truck | John Deere | 400D | 29.5R25 |
| Grader | John Deere | 670 C | 1300-24/1400-24/15.5-25/17.5-25/1400R24/15.5R25/17.5R25 |
| Grader | John Deere | 670 CH | 1300-24/1400-24/15.5-25/17.5-25/1400R24/15.5R25/17.5R25 |
| Grader | John Deere | 672 CH | 1300-24/1400-24/15.5-25/17.5-25/1400R24/15.5R25/17.5R25 |
| Grader | John Deere | 770 C | 1400-24 / 1400R24/ 17.5-25/ 18.4-24/17.5R25 |
| Grader | John Deere | 770 CH | 1400-24 / 1400R24/ 17.5-25/ 18.4-24/17.5R25 |
| Grader | John Deere | 772 CH | 1400-24 / 1400R24/ 17.5-25/ 18.4-24/17.5R25 |
| Loader & Dozer | John Deere | 244H | 175/65-20 |
| Loader & Dozer | John Deere | 304H | 405/70R20 |
| Loader & Dozer | John Deere | 324H | 15.5-25 |
| Loader & Dozer | John Deere | 344H | 15.5-25 & 17.5-25 & 17.5R25 |
| Loader & Dozer | John Deere | 444H | 15.5-25 & 17.5-25&17.5R25 & 20.5-25&20.5R25 |
| Loader & Dozer | John Deere | 544H | 15.5-25 & 17.5-25&17.5R25 & 20.5-25&20.5R25 |
| Loader & Dozer | John Deere | 624H | 17.5-25&17.5R25&20.5-25&20.5R25&23.5-25&23.5R25 |
| Loader & Dozer | John Deere | 644H MH | 20.5-25 & 23.5-25 & 23.5R25 |
| Loader & Dozer | John Deere | 644H | 17.5-25&17.5R25&20.5-25&20.5R25&23.5-25&23.5R25 |
| Loader & Dozer | John Deere | 724J | 23.5R25 & 23.5-25 & 650/65R25 |
| Loader & Dozer | John Deere | 744H MH | 23.5R25 & 26.5-25 |
| Loader & Dozer | John Deere | 744H | 23.5-25 & 26.5-25 |
| Loader & Dozer | John Deere | 744J | 23.5R25 & 26.5-25 & 750/65R25 |
| Loader & Dozer | John Deere | 824J | 26.5R25 & 26.5-25 & 750/65R25 & 29.5R25 |
| Loader & Dozer | John Deere | TC44H | 15.5-25 & 17.5-25 & 17.5R25 |
| Loader & Dozer | John Deere | TC54H | 15.5-25 & 17.5-25 & 17.5R25 & 20.5-25 & 20.5R25 |
| Loader & Dozer | John Deere | TC62H | 15.5-25 & 17.5-25 & 17.5R25 & 20.5-25 & 20.5R25 |
| Scraper | John Deere | 762 B | 23.5-25 |
| Scraper | John Deere | 862 B | 26.5-25 & 29.5-25 |

| | | | |
| --- | --- | --- | --- |
|  Machine Type  |  MAKE  |  Model  |  Tire Size  |
| Dump Truck | Komatsu | 330M | 2700R49 & 31/90R49 |
| Dump Truck | Komatsu | 530M | 3300R51 |
| Dump Truck | Komatsu | 630E | 3600R51 |
| Dump Truck | Komatsu | 730E | 3700R57 & 42/90R57 |
| Dump Truck | Komatsu | 830E | 4000R57 & 46/90R57 |
| Dump Truck | Komatsu | 930E 2 | 53/80R63 |
| Dump Truck | Komatsu | 930E 3 | 53/80R63 |
| Dump Truck | Komatsu | HD1500-5 | 3300R51 |
| Dump Truck | Komatsu | HD325-6 | 1800R33 & 21/90R33 |
| Dump Truck | Komatsu | HD465-5 | 2400R35 |
| Dump Truck | Komatsu | HD605-5 | 2400R35 |
| Dump Truck | Komatsu | HD605-7 | 2400R35 |
| Dump Truck | Komatsu | HD785-3 | 2400R49 & 2700R49 & 31/90R49 |
| Dump Truck | Komatsu | HD785-5 | 2700R49 |
| Dump Truck | Komatsu | HD985 | 3000R51 |
| Dump Truck | Komatsu | HM300-1 | 23.5R25 & 750/65R25 |
| Dump Truck | Komatsu | HM350-1 | 26.5R25 |
| Dump Truck | Komatsu | HM400-1 | 29.5R25 |
| Grader | Komatsu | GD530A 2c/aw-2c | 1300-24 |
| Grader | Komatsu | GD555-3 | 1300-24 |
| Grader | Komatsu | GD650A 2c/aw-2c | 1400-24 |
| Grader | Komatsu | GD655-3 | 1400-24 |
| Grader | Komatsu | GD670A 2c/aw-2c | 1400-24 |
| Grader | Komatsu | GD675-3 | 1400-24 |
| Grader | Komatsu | GD750A-1 | 1600-24 |
| Grader | Komatsu | GD825A-2 | 23.5-25 |
| Loader & Dozer | Komatsu | WA120-3 | 15.5-25 & 15.5R25 & 17.5-25 & 17.5R25 |
| Loader & Dozer | Komatsu | WA1200 | 65/65-57 & 55.5/80-57 & 55.5/80R57 |
| Loader & Dozer | Komatsu | WA1200-3 | 65/65-57 & 55.5/80-57 & 55.5/80R57 |
| Loader & Dozer | Komatsu | WA180-3 | 15.5-25 & 15.5R25 & 17.5-25 & 17.5R25 |
| Loader & Dozer | Komatsu | WA180PT 3 parallel tool | 15.5-25 & 15.5R25 & 17.5-25 & 17.5R25 |
| Loader & Dozer | Komatsu | WA250-3 | 17.5-25 & 17.5R25 & 17.8-25 & 20.5-25 & 20.5R25 |
| Loader & Dozer | Komatsu | WA250PT 3 parallel tool | 17.5-25 & 17.5R25 & 20.5-25 & 20.5R25 |
| Loader & Dozer | Komatsu | WA300-3 | 20.5-25 |
| Loader & Dozer | Komatsu | WA320-3 | 17.5-25 & 17.5R25 & 20.5-25 & 20.5R25 |
| Loader & Dozer | Komatsu | WA380-3 | 20.5-25 & 23.5-25 & 23.5R25 |
| Loader & Dozer | Komatsu | WA380-5 | 23.5-25 & 23.5R25 |
| Loader & Dozer | Komatsu | WA400-5 | 23.5-25 & 23.5R25 |
| Loader & Dozer | Komatsu | WA420-3 | 23.5-25 & 23.5R25 & 26.5-25 & 26.5R25 |
| Loader & Dozer | Komatsu | WA450-3 Material handler | 26.5-25 & 26.5R25 |
| Loader & Dozer | Komatsu | WA450-3 | 26.5-25 & 26.5R25 |
| Loader & Dozer | Komatsu | WA450-5 | 26.5-25 & 26.5R25 |
| Loader & Dozer | Komatsu | WA480-5 | 26.5-25 & 26.5R25 |
| Loader & Dozer | Komatsu | WA500-3 | 26.5-25 & 26.5R25 & 29.5-25 & 29.5R25 |
| Loader & Dozer | Komatsu | WA600-3 | 35/65-33 & 35/65R33 |
| Loader & Dozer | Komatsu | WA700-1 | 40/65-39 |
| Loader & Dozer | Komatsu | WA700-3 | 40/65-39 & 41.25/70-39 |
| Loader & Dozer | Komatsu | WA75-3 | 335/80R20 |
| Loader & Dozer | Komatsu | WA800-2 | 45/65-45 & 45/65R45 |
| Loader & Dozer | Komatsu | WA800-3 | 45/65-45 |
| Loader & Dozer | Komatsu | WA85-3 | 365/80R20 |
| Loader & Dozer | Komatsu | WA90 | 405/70R20 |
| Loader & Dozer | Komatsu | WA900-1 | 45/65-45 |
| Loader & Dozer | Komatsu | WA900-3 | 45/65-45 |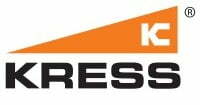 | | | | |
| --- | --- | --- | --- |
|  Machine Type  |  MAKE  |  Model  |  Tire Size  |
| Dump Truck | Kress | 150 C | 3000R51 & 2700R49 |
| Dump Truck | Kress | 200C11 | 3300R51 & 3600R51 |
| Dump Truck | Kress | 300C | 4000R57 |
| Dump Truck | Kress | CH 120 | 2400R49 |
| Dump Truck | Kress | CH 160 | 2700R49 & 3000R51 |
| Dump Truck | Kress | CH200 | 3000R51 |
| Scraper | Kress | 862 0B20 RD | 29.5-25 |

| | | | |
| --- | --- | --- | --- |
|  Machine Type  |  MAKE  |  Model  |  Tire Size  |
| Dump Truck | Liebherr | T1272 | 50/90R57 |
| Dump Truck | Liebherr | T252 | 3700R57 & 4000R57 & 46/90R57 |
| Dump Truck | Liebherr | T262 | 4000R57 & 46/90R57 |
| Dump Truck | Liebherr | T282 | 55/80R63 |
| Dump Truck | Liebherr | T282B | 55/80R63 |
| Loader & Dozer | LieBherr | L507 | 335/80R20 & 405/70R20 |
| Loader & Dozer | LieBherr | L508 | 335/80R20 & 365/80R20 |
| Loader & Dozer | LieBherr | L509 | 365/80R20 & 405/70R20 |
| Loader & Dozer | LieBherr | L512 | 15.5R25 |
| Loader & Dozer | LieBherr | L514 | 15.5R25 & 17.5R25 |
| Loader & Dozer | LieBherr | L522 | 17.5-25 |
| Loader & Dozer | LieBherr | L524 | 17.5R25 |
| Loader & Dozer | LieBherr | L531B | 20.5-25 & 23.5-25 |
| Loader & Dozer | LieBherr | L534 | 20.5R25 |
| Loader & Dozer | LieBherr | L538 | 20.5R25 |
| Loader & Dozer | LieBherr | L544 | 20.5R25 & 23.5R25 |
| Loader & Dozer | LieBherr | L554 | 23.5R25 |
| Loader & Dozer | LieBherr | L564 | 23.5R25 & 26.5R25 |
| Loader & Dozer | LieBherr | L574 | 26.5R25 |
| Loader & Dozer | LieBherr | L580 | 26.5R25 |

| | | | |
| --- | --- | --- | --- |
|  Machine Type  |  MAKE  |  Model  |  Tire Size  |
| Grader | New Holland | RG140 | 1300-24 |
| Grader | New Holland | RG170 | 1400-24 |
| Grader | New Holland | RG200 | 1400-24 |
| Loader & Dozer | New Holland | LW130 TC | 20.5-25 |
| Loader & Dozer | New Holland | LW130 | 20.5-25 |
| Loader & Dozer | New Holland | LW170 TC | 20.5-25 |
| Loader & Dozer | New Holland | LW170 | 23.5-25 |
| Loader & Dozer | New Holland | LW190 | 23.5-25 |
| Loader & Dozer | New Holland | LW270 | 26.5-25 |
| Loader & Dozer | New Holland | SKL871 | 17.5-25 |
| Dump Truck | New Holland | AD250 | 20.5R25 |
| Dump Truck | New Holland | AD300 | 650/65R25 |

| | | | |
| --- | --- | --- | --- |
|  Machine Type  |  MAKE  |  Model  |  Tire Size  |
| Grader | Volvo/Champion | G710 A | 1300-24 & 1400-24 & 17.5-25 |
| Grader | Volvo/Champion | G710 B | 1300-24 & 1400-24 & 17.5-25 |
| Grader | Volvo/Champion | G710 | 1300-24 & 1400-24 & 17.5-25 |
| Grader | Volvo/Champion | G716 A | 1300-24 & 1400-24 & 17.5-25 |
| Grader | Volvo/Champion | G720 A | 1400-24 & 17.5-25 |
| Grader | Volvo/Champion | G720 B | 1400-24 & 17.5-25 |
| Grader | Volvo/Champion | G720 | 1400-24 & 17.5-25 |
| Grader | Volvo/Champion | G726 A | 1400-24 & 17.5-25 |
| Grader | Volvo/Champion | G726 B | 1400-24 & 17.5-25 |
| Grader | Volvo/Champion | G730 A | 1400-24 & 17.5-25 |
| Grader | Volvo/Champion | G730 B | 1400-24 & 17.5-25 |
| Grader | Volvo/Champion | G730 | 1400-24 & 17.5-25 |
| Grader | Volvo/Champion | G736 A | 1400-24 & 17.5-25 |
| Grader | Volvo/Champion | G740 A | 1400-24 & 1600-24 & 17.5-25 |
| Grader | Volvo/Champion | G740 B | 1400-24 & 1600-24 & 17.5-25 |
| Grader | Volvo/Champion | G740 | 1400-24 & 1600-24 & 17.5-25 |
| Grader | Volvo/Champion | G746 B | 1400-24 & 17.5-25 |
| Grader | Volvo/Champion | G750 A | 1600-24 |
| Grader | Volvo/Champion | G780 A | 1600-24 & 20.5-25 |
| Grader | Volvo/Champion | G780 B | 1600-24 & 20.5-25 |
| Dump Truck | Volvo | A20C | 20.5R25 |
| Dump Truck | Volvo | A25C 6X6 | 23.5R25 & 20.5R25 |
| Dump Truck | Volvo | A25D 6X6 | 23.5R25 |
| Dump Truck | Volvo | A30C 6X6 | 23.5R25 & 750/65R25 |
| Dump Truck | Volvo | A30D 6X6 | 750/65R25 & 23.5R25 |
| Dump Truck | Volvo | A35D 6X6 | 26.5R25 |
| Dump Truck | Volvo | A35D Container | 26.5R25 |
| Dump Truck | Volvo | A40D 6X6 | 29.5R25 & 875/65R29 |
| Dump Truck | Volvo | Hauler | 775/65R29 |
| Loader & Dozer | Volvo | L110 E | 23.5R25 & 750/65R25 |
| Loader & Dozer | Volvo | L120 D | 23.5-25 & 23.5R25 |
| Loader & Dozer | Volvo | L120 E | 23.5R25 & 750/65R25 |
| Loader & Dozer | Volvo | L150 E | 26.5R25 |
| Loader & Dozer | Volvo | L150D | 23.5-25 & 23.5R25 & 26.5-25 & 26.5R25 |
| Loader & Dozer | Volvo | L180 D | 26.5R25 |
| Loader & Dozer | Volvo | L180 E | 26.5R25 |
| Loader & Dozer | Volvo | L220 E | 29.5-25 & 29.5R25 |
| Loader & Dozer | Volvo | L30B | 335/80R20 |
| Loader & Dozer | Volvo | L32B | 365/80R20 |
| Loader & Dozer | Volvo | L330 D | 35/65-33 & 35/65R33 |
| Loader & Dozer | Volvo | L330 E | 35/65R33 |
| Loader & Dozer | Volvo | L35B | 405/70R20 |
| Loader & Dozer | Volvo | L40B | 15.5R25 |
| Loader & Dozer | Volvo | L45 | 15.5R25 |
| Loader & Dozer | Volvo | L45b | 15.5-25 |
| Loader & Dozer | Volvo | L50D | 15.5R25 & 17.5-25 & 17.5R25 |
| Loader & Dozer | Volvo | L60E | 17.5R25 & 20.5R25 & 650/65R25 |
| Loader & Dozer | Volvo | L70D | 20.5-25 & 20.5R25 & 17.5R25 |
| Loader & Dozer | Volvo | L70E | 20.5R25 & 650/65R25 |
| Loader & Dozer | Volvo | L90D | 20.5-25 & 20.5R25 |
| Loader & Dozer | Volvo | L90E | 20.5R25 & 650/65R25 |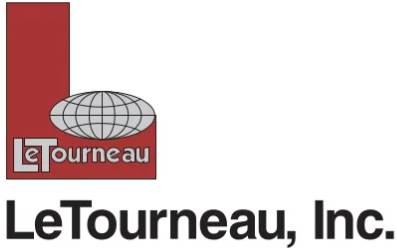 | | | | |
| --- | --- | --- | --- |
|  Machine Type  |  MAKE  |  Model  |  Tire Size  |
| Loader & Dozer | LeTOURNEAU | L-1000 | 45/65-45 & 37.5-51 |
| Loader & Dozer | LeTOURNEAU | L-1100 | 50/65-51 |
| Loader & Dozer | LeTOURNEAU | L-1400 | 55.5/80-57 & 55.5/80R57 |
| Loader & Dozer | LeTOURNEAU | L-1800 | 53.5/85-57 & 55.5/80-57 & 55.5/80R57 & 58/85-57 |
| Loader & Dozer | LeTOURNEAU | L-1850 | 55.5/80-57 & 55.5/80R57 |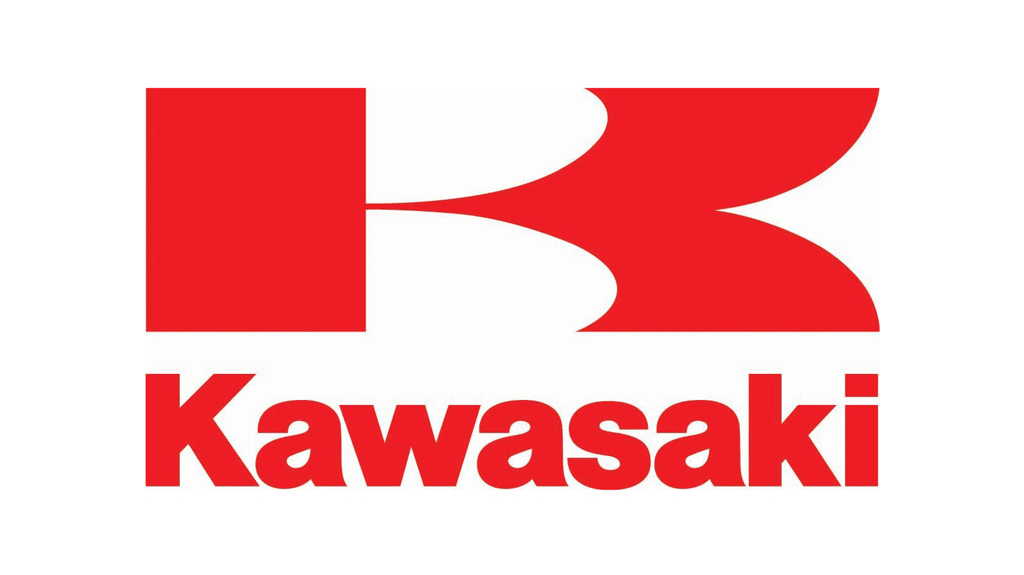 | | | | |
| --- | --- | --- | --- |
|  Machine Type  |  MAKE  |  Model  |  Tire Size  |
| Loader & Dozer | Kawasaki | 115Z4-2 | 35/36-33 |
| Loader & Dozer | Kawasaki | 115Z5 | 35/65-33 |
| Loader & Dozer | Kawasaki | 135Z4-2 | 45/65R39 & 41.25/70-39 |
| Loader & Dozer | Kawasaki | 50Z4 | 15.5-25 & 17.5-25 |
| Loader & Dozer | Kawasaki | 60Z4 | 15.5-25 & 17.5-25 |
| Loader & Dozer | Kawasaki | 65TM-2 | 17.5-25 & 20.5-25 |
| Loader & Dozer | Kawasaki | 65TM5 | 17.5-25 & 20.5-25 |
| Loader & Dozer | Kawasaki | 65Z4 -2 | 17.5-25 & 20.5-25 |
| Loader & Dozer | Kawasaki | 65Z5 | 17.5-25 & 20.5-25 |
| Loader & Dozer | Kawasaki | 70Z4-2 | 20.5-25 & 23.5-25 |
| Loader & Dozer | Kawasaki | 70Z5 | 20.5-25 & 23.5-25 |
| Loader & Dozer | Kawasaki | 80Z4-2 | 20.5-25 & 23.5-25 |
| Loader & Dozer | Kawasaki | 85Z4-2 | 26.5-25 & 23.5-25 |
| Loader & Dozer | Kawasaki | 90Z4-2 | 26.5-25 & 26.5R25 |
| Loader & Dozer | Kawasaki | 95Z4-2 | 29.5-25 & 26.5-25 & 26.5R25 |
| Loader & Dozer | Kawasaki | 95Z5 | 29.5-25 & 26.5-25 |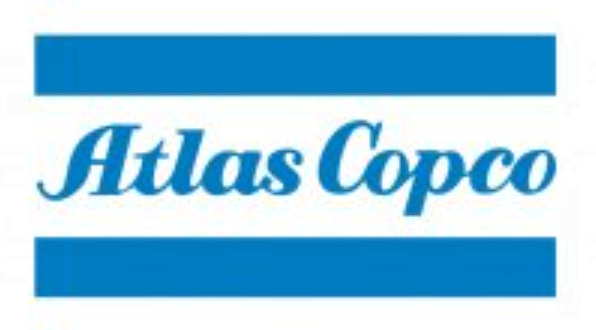 | | | | |
| --- | --- | --- | --- |
|  Machine Type  |  MAKE  |  Model  |  Tire Size  |
| Under Ground | Atlas Copco Wagner | EST 2D | 1200-24 |
| Under Ground | Atlas Copco Wagner | EST 3.5 | 17.5-25 |
| Under Ground | Atlas Copco Wagner | EST 6C | 1800-25 |
| Under Ground | Atlas Copco Wagner | HST 1A | 900R20 |
| Under Ground | Atlas Copco Wagner | MT 44 | 29.5R29 |
| Under Ground | Atlas Copco Wagner | MT 5010 | 33.25R29 |
| Under Ground | Atlas Copco Wagner | MT2000 | 1600R25 |
| Under Ground | Atlas Copco Wagner | MT431 B | 1800R33 |
| Under Ground | Atlas Copco Wagner | MT436 b | 26.5R25 |
| Under Ground | Atlas Copco Wagner | ST 1510 | 29.5-25 |
| Under Ground | Atlas Copco Wagner | ST 2D | 1200-24 |
| Under Ground | Atlas Copco Wagner | ST 2G | 1200-24 |
| Under Ground | Atlas Copco Wagner | ST 8C | 29.5-25 |
| Under Ground | Atlas Copco Wagner | ST- 3.5 | 17.5-25 |
| Under Ground | Atlas Copco Wagner | ST-3.5S | 17.5-25 |
| Under Ground | Atlas Copco Wagner | ST-6C | 1800-25 |
| Under Ground | Atlas Copco Wagner | ST1010 | 1800-25 |
| Under Ground | Atlas Copco Wagner | ST1810 | 29.5R29 |
| Under Ground | Atlas Copco Wagner | ST600LP | 17.5-25 |
| Under Ground | Atlas Copco Wagner | ST700 | 17.5-25 |
| Under Ground | Atlas Copco Wagner | ST710 | 17.5-25 |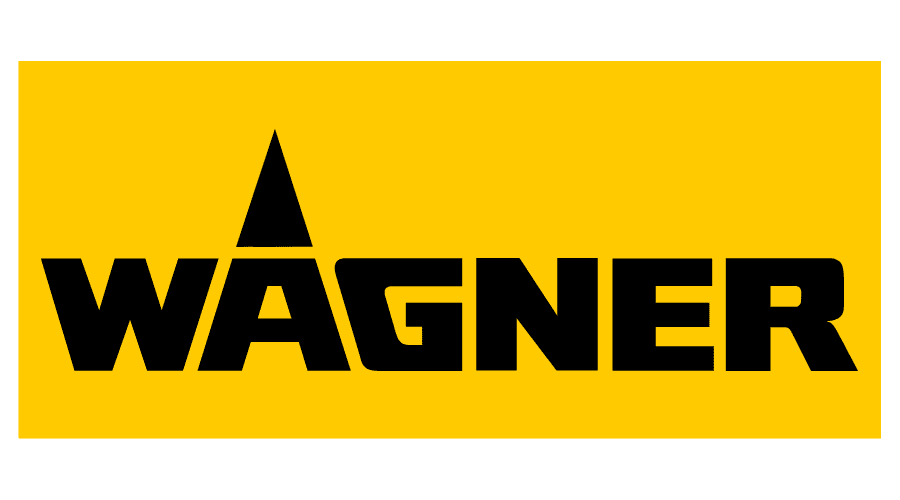 | | | | |
| --- | --- | --- | --- |
|  Machine Type  |  MAKE  |  Model  |  Tire Size  |
| Dump Truck | Wagner | FB 645 | 29.5R25 |
| Dump Truck | Wagner | Fullback 650 | 29.5R25 |
| | | | |
| --- | --- | --- | --- |
|  Machine Type  |  MAKE  |  Model  |  Tire Size  |
| Under Ground | Elphinstone | 69D Ejector | 1800R33 |
| Under Ground | Elphinstone | 69D | 1800R33 |
| Under Ground | Elphinstone | 73D | 2100R35 |
| Under Ground | Elphinstone | AD45 | 29.5R29 |
| Under Ground | Elphinstone | AD55 | 35/65R33 |
| Under Ground | Elphinstone | AE40 11 | 29.5R29 |
| Under Ground | Elphinstone | R1300 | 17.5-25 |
| Under Ground | Elphinstone | R1600 | 1800-25 |
| Under Ground | Elphinstone | R1700G Supa 14 | 26.5-25 |
| Under Ground | Elphinstone | R1700G | 26.5-25 |
| Under Ground | Elphinstone | R2900 Supa 20 | 29.5-29 |
| Under Ground | Elphinstone | R2900 | 29.5-29 |

| | | | |
| --- | --- | --- | --- |
|  Machine Type  |  MAKE  |  Model  |  Tire Size  |
| Scraper | Terex | S17E | 29.5-25 & 29.5R25 |
| Scraper | Terex | S24C | 37.5-33 & 37.5R33 |
| Scraper | Terex | TS14F | 29.5-25 & 29.5R25 |
| Scraper | Terex | TS14G | 29.5-25 & 29.5R25 |
| Scraper | Terex | TS24C | 37.5-33 & 37.5R33 |
| Scraper | Terex | TS38C | 37.25-35 & 37.25R35 |
| Scraper | Terex | TS46C | 37.25-35 & 37.25R35 |
| Dump Truck | Terex | 20.5R25 | 20.5R25 |
| Dump Truck | Terex | TA25 | 23.5R25 |
| Dump Truck | Terex | TA30 | 23.5R25 & 750/65R25 |
| Dump Truck | Terex | TA35 | 26.5R25 |
| Dump Truck | Terex | TA40 | 29.5R25 |
| Dump Truck | Terex | TR100 | 2700R49 & 31/90R49 |
| Dump Truck | Terex | TR35 | 1800R25 |
| Dump Truck | Terex | TR40 | 1800R33 & 21/90R33 |
| Dump Truck | Terex | TR45 | 1800R33 & 21/90R33 & 2100R35 |
| Dump Truck | Terex | TR60 | 2400R35 |
| Dump Truck | Terex | TR70 | 2400R35 |

| | | | |
| --- | --- | --- | --- |
|  Machine Type  |  MAKE  |  Model  |  Tire Size  |
| Under Ground | Tamrock | 35D | 26.5R25 |
| Under Ground | Tamrock | 40D | 26.5R25 |
| Under Ground | Tamrock | 50D | 29.5R25 |
| Under Ground | Tamrock | Toro 0010 | 29.5-29 |
| Under Ground | Tamrock | Toro 0011 | 35/65-33 |
| Under Ground | Tamrock | Toro 006 | 17.5-25 |
| Under Ground | Tamrock | Toro 007 | 1800-25 |
| Under Ground | Tamrock | Toro 1250 Electric | 26.5-25 |
| Under Ground | Tamrock | Toro 1250 | 26.5-25 |
| Under Ground | Tamrock | Toro 1400 Electric | 26.5-25 |
| Under Ground | Tamrock | Toro 1400 | 26.5-25 |
| Under Ground | Tamrock | Toro 151 | 1200-20 |
| Under Ground | Tamrock | Toro 151 Electric | 1200-20 |
| Under Ground | Tamrock | Toro 2500 Electric | 40/65-39 |
| Under Ground | Tamrock | Toro 301 DL | 17.5-25 |
| Under Ground | Tamrock | Toro 301 High Lift | 17.5-25 |
| Under Ground | Tamrock | Toro 301 | 17.5-25 |
| Under Ground | Tamrock | Toro 40 | 26.5R25 |
| Under Ground | Tamrock | Toro 400 Electric | 1800-25 |
| Under Ground | Tamrock | Toro 400 LP | 20.5-25 |
| Under Ground | Tamrock | Toro 400 | 1800-25 |
| Under Ground | Tamrock | Toro 50 | 26.5R25 |

| | | | |
| --- | --- | --- | --- |
|  Machine Type  |  MAKE  |  Model  |  Tire Size  |
| Scraper | Rome | R56L | 23.5-25 |
| | | | |
| --- | --- | --- | --- |
|  Machine Type  |  MAKE  |  Model  |  Tire Size  |
| Scraper | CMDO | 252 | 17.5R25 & 15.5R25 |
| Scraper | CMDO | 272 | 17.5R25 & 20.5R25 |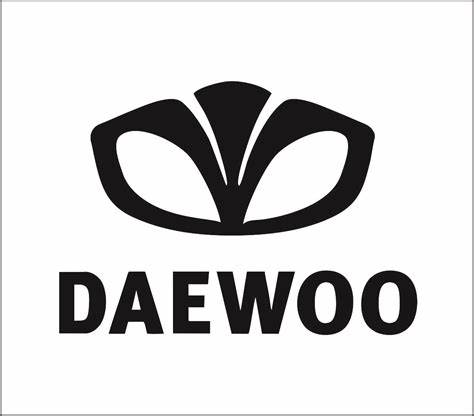 | | | | |
| --- | --- | --- | --- |
|  Machine Type  |  MAKE  |  Model  |  Tire Size  |
| Loader & Dozer | Daewoo | Mega400V | 26.5-25 & 26.5R25 |
| Loader & Dozer | Daewoo | Mega 160 | 17.5-25 & 17.5R25 |
| Loader & Dozer | Daewoo | Mega 200V | 17.5-25 & 20.5R25 |
| Loader & Dozer | Daewoo | Mega2003 | 17.5R25 & 20.5R25 |
| Loader & Dozer | Daewoo | Mega200V tool carrier | 17.5-25 & 20.5-25 |
| Loader & Dozer | Daewoo | Mega2503 | 20.5R25 |
| Loader & Dozer | Daewoo | Mega250V | 20.5-25 & 20.5R25 |
| Loader & Dozer | Daewoo | Mega3003 | 23.5R25 |
| Loader & Dozer | Daewoo | Mega300V | 23.5-25 & 23.5R25 |
| Loader & Dozer | Daewoo | Mega4003 Plus | 26.5R25 |
| Loader & Dozer | Daewoo | Mega500V | 29.5-25 & 29.5R25 |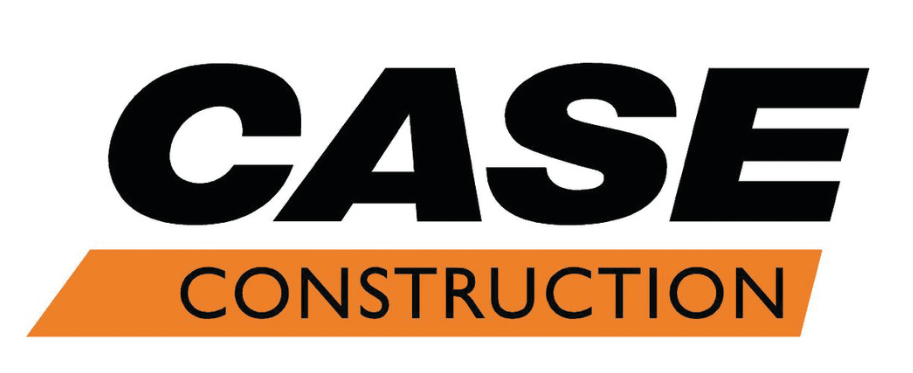 | | | | |
| --- | --- | --- | --- |
|  Machine Type  |  MAKE  |  Model  |  Tire Size  |
| Loader & Dozer | Case | 621C XR | 17.5-25 & 17.5R25 & 20.5-25 & 20.5R25 |
| Loader & Dozer | Case | 621C XT | 17.5-25 & 17.5R25 & 20.5-25 & 20.5R25 |
| Loader & Dozer | Case | 621C Z Bar | 17.5-25 & 17.5R25 & 20.5-25 & 20.5R25 |
| Loader & Dozer | Case | 621D XR | 20.5R25 & 20.5-25 |
| Loader & Dozer | Case | 621D XT | 20.5R25 & 20.5-25 |
| Loader & Dozer | Case | 621D Z Bar | 20.5R25 & 20.5-25 |
| Loader & Dozer | Case | 721C XR | 17.5-25 & 17.5R25 & 20.5-25 & 20.5R25 |
| Loader & Dozer | Case | 721C XT | 17.5-25 & 17.5R25 & 20.5-25 & 20.5R25 |
| Loader & Dozer | Case | 721C Z Bar | 17.5-25 & 17.5R25 & 20.5-25 & 20.5R25 |
| Loader & Dozer | Case | 721D Z Bar | 20.5R25 & 20.5-25 |
| Loader & Dozer | Case | 821C XR | 20.5R25 & 20.5-25 & 23.5R25 & 23.5-25 |
| Loader & Dozer | Case | 821C Z Bar | 20.5R25 & 20.5-25 & 23.5R25 & 23.5-25 |
| Loader & Dozer | Case | 921C XR | 26.5-25 & 26.5R25 |
| Loader & Dozer | Case | 921C Z Bar | 26.5-25 & 26.5R25 |

| | | | |
| --- | --- | --- | --- |
|  Machine Type  |  MAKE  |  Model  |  Tire Size  |
| Loader & Dozer | Dresser | 510C | 16.9-24 & 15.5-25 & 15.5R25 |
| Loader & Dozer | Dresser | 515C | 18.4-24 & 15.5-25 & 15.5R25 & 17.5-25 & 17.5R25 |
| Loader & Dozer | Dresser | 515CH | 17.5-25 & 17.5R25 |
| Loader & Dozer | Dresser | 520C | 17.5-25 & 17.5R25 & 20.5-25 & 20.5R25 |
| Loader & Dozer | Dresser | 520CH | 20.5-25 & 20.5R25 |
| Loader & Dozer | Dresser | 560C | 29.5-29 & 29.5R29 & 35/65-33 |
| Loader & Dozer | Dresser | 570C | 40/65-39 & 40/65R39 |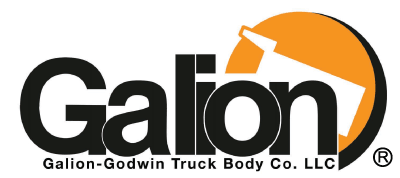 | | | | |
| --- | --- | --- | --- |
|  Machine Type  |  MAKE  |  Model  |  Tire Size  |
| Grader | Galion | 830 Series C | 1300-24 |
| Grader | Galion | 830 series B | 1300-24 |
| Grader | Galion | 850 Series B | 1400-24 |
| Grader | Galion | 850 Series C | 1400-24 |
| Grader | Galion | 870 Series B | 1400-24 |
| Grader | Galion | 870 Series C | 1400-24 |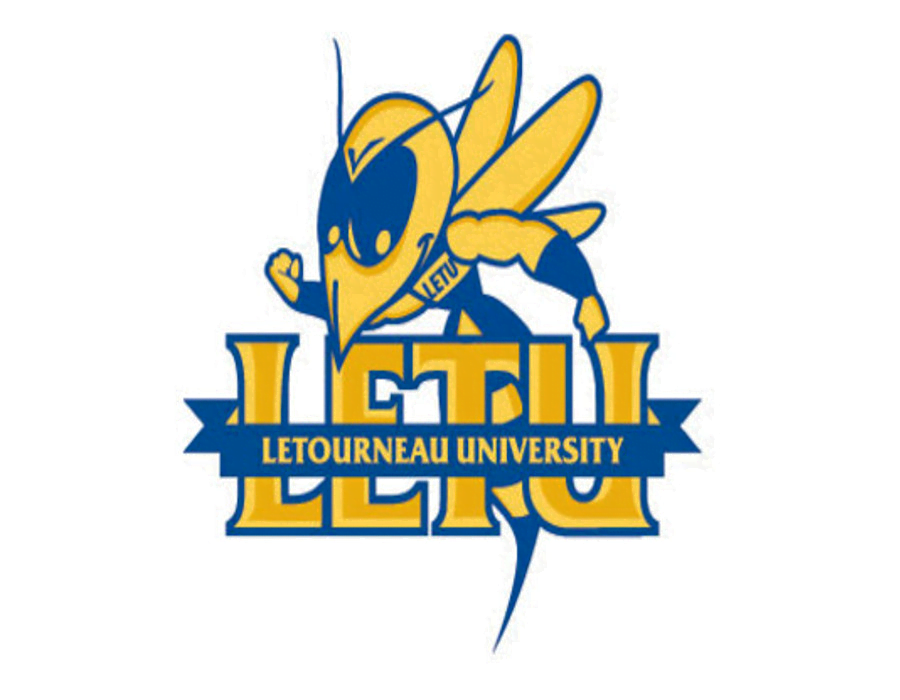 | | | | |
| --- | --- | --- | --- |
|  Machine Type  |  MAKE  |  Model  |  Tire Size  |
| Dump Truck | LeTourneau | T2190 | 3700R57 & 4000R57 |
| Dump Truck | LeTourneau | T2200 | 3700R57 & 4000R57 |
| Dump Truck | LeTourneau | T2240 | 4000R57 |

| | | | |
| --- | --- | --- | --- |
|  Machine Type  |  MAKE  |  Model  |  Tire Size  |
| Dump Truck | Link Belt | D16 | 20.5R25 |
| Dump Truck | Link Belt | D25 | 23.5R25 |
| Dump Truck | Link Belt | D30 | 23.5R25 |
| Dump Truck | Link Belt | D300 | 23.5R25 |
| Dump Truck | Link Belt | E30 Ejector | 23.5R25 |

| | | | |
| --- | --- | --- | --- |
|  Machine Type  |  MAKE  |  Model  |  Tire Size  |
| Dump Truck | Moxy | MT25 | 20.5R25 |
| Dump Truck | Moxy | MT26 | 23.5R25 & 750/65R25 |
| Dump Truck | Moxy | MT30XT | 23.5R25 |
| Dump Truck | Moxy | MT31 | 23.5R25 & 750/65R25 |
| Dump Truck | Moxy | MT36 | 26.5R25 |
| Dump Truck | Moxy | MT36 Series 11 | 26.5R25 & 750/65R25 |
| Dump Truck | Moxy | MT40B | 29.5R25 |
| Dump Truck | Moxy | MT40B Series 11 | 29.5R25 |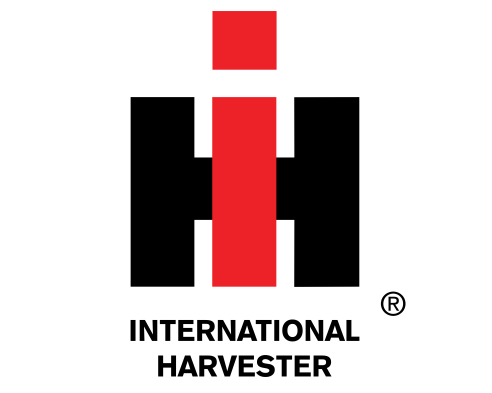 | | | | |
| --- | --- | --- | --- |
|  Machine Type  |  MAKE  |  Model  |  Tire Size  |
| Dump Truck | PayHauler | 350C | 1800R25 |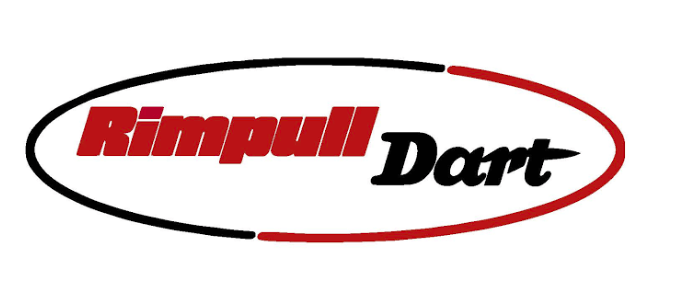 | | | | |
| --- | --- | --- | --- |
|  Machine Type  |  MAKE  |  Model  |  Tire Size  |
| Dump Truck | Rimpull | CW160 | 2700R49 |
| Dump Truck | Rimpull | CW180 | 3000R51 |
| Dump Truck | Rimpull | CW200 | 3300R51 |
| Dump Truck | Rimpull | Dart 4120 | 2400R49 |
| Dump Truck | Rimpull | Dart 4160 | 2700R49 |
| Dump Truck | Rimpull | R2749 | 2700R49 |
| Dump Truck | Rimpull | R3051 | 3300R51 |
| Dump Truck | Rimpull | R3351 | 3300R51 |
| Dump Truck | Rimpull | WT-2749 | 2700R49 |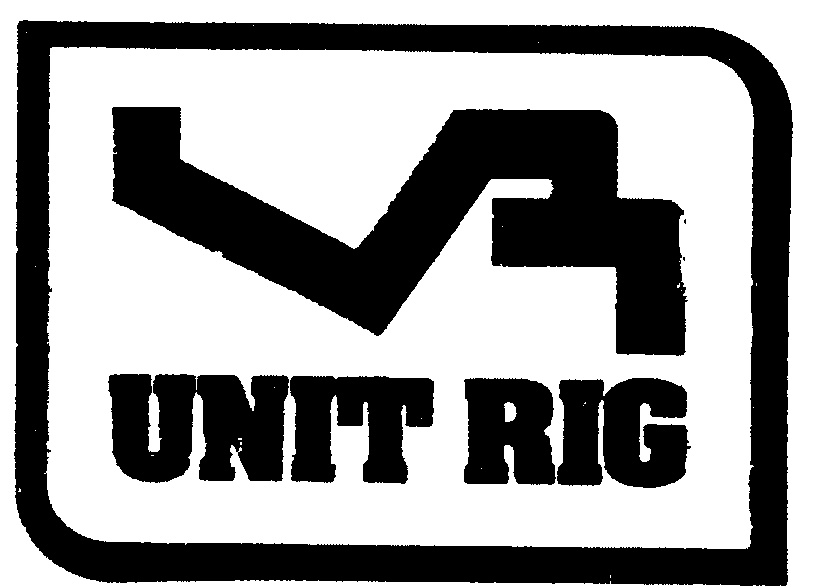 | | | | |
| --- | --- | --- | --- |
|  Machine Type  |  MAKE  |  Model  |  Tire Size  |
| Dump Truck | Unit Rig | BD 240 | 3600R51 |
| Dump Truck | Unit Rig | BD 270 | 3600R51 |
| Dump Truck | Unit Rig | Dart 2085 | 2100R35 & 2400R35 |
| Dump Truck | Unit Rig | Dart 3100 | 2700R49 & 31/90R49 |
| Dump Truck | Unit Rig | Dart 3120 | 3000R51 |
| Dump Truck | Unit Rig | MT 3300AC | 3300R51 |
| Dump Truck | Unit Rig | MT 3600B | 3600R51 |
| Dump Truck | Unit Rig | MT 3700 | 3700R57 & 42/90R57 & 3600R51 |
| Dump Truck | Unit Rig | MT 4400 | 46/90R57 |
| Dump Truck | Unit Rig | MT3000 | 3000R51 |
| Dump Truck | Unit Rig | MT3300 | 3300R51 |
| Dump Truck | Unit Rig | MT3600 | 3600R51 |
| Dump Truck | Unit Rig | MT3700B | 42/90R57 |
| Dump Truck | Unit Rig | MT4000 | 4000R57 & 46/90R57 |
| Dump Truck | Unit Rig | MT4400 AC | 46/90R57 |
| Dump Truck | Unit Rig | MT5500 | 55/80R63 |
| Dump Truck | Unit Rig | Mark 24 | 2700R49 & 31/90R49 |
| Dump Truck | Unit Rig | Mark 30 | 3000R51 |
| Dump Truck | Unit Rig | TMT 150AC | 3300R51 |
| Dump Truck | Unit Rig | TMT120 | 3000R51 |
| Dump Truck | Unit Rig | TMT150 | 3300R51 |
| Dump Truck | Unit Rig | TMT190 | 3600R51 |
| Dump Truck | Unit Rig | TMT205 | 3700R57 |
| Dump Truck | Unit Rig | TMT240 | 4000R57 |
| Dump Truck | Unit Rig | TMT260 AC | 4000R57 |
| Dump Truck | Unit Rig | TMT360 | 55/80R63 |

| | | | |
| --- | --- | --- | --- |
|  Machine Type  |  MAKE  |  Model  |  Tire Size  |
| Loader & Dozer | Fiatallis | FR100 | 17.5R25 |
| Loader & Dozer | Fiatallis | FR130.2 | 20.5R25 |
| Loader & Dozer | Fiatallis | FR140.2 | 20.5-25 |
| Loader & Dozer | Fiatallis | FR160.2 | 23.5R25 |
| Loader & Dozer | Fiatallis | FR180.2 | 23.5-25 |
| Loader & Dozer | Fiatallis | FR220.2 | 26.5R25 |
| Loader & Dozer | Fiatallis | FR90 | 15.5R25 |
| Loader & Dozer | Fiatallis | FR90PL | 15.5R25 & 17.5R25 |
| Loader & Dozer | Fiatallis | FT110 | 15.5-25 |
| Loader & Dozer | Fiatallis | FW110 | 15.5R25 |
| Loader & Dozer | Fiatallis | FW120 | 17.5-25 & 20.5-25 |
| Loader & Dozer | Fiatallis | FW130 | 17.5R25 & 20.5R25 |
| Loader & Dozer | Fiatallis | FW60 | 12.0-18 |
| Loader & Dozer | Fiatallis | FW80 | 12.5-18 |
| Loader & Dozer | Fiatallis | FW90 | 15.5-25 |
| | | | |
| --- | --- | --- | --- |
|  Machine Type  |  MAKE  |  Model  |  Tire Size  |
| Loader & Dozer | Halla | HA170 | 17.5-25 |
| Loader & Dozer | Halla | HA290 | 23.5-25 |
| Loader & Dozer | Halla | HA380 | 26.5-25 |

| | | | |
| --- | --- | --- | --- |
|  Machine Type  |  MAKE  |  Model  |  Tire Size  |
| Loader & Dozer | Hyundai | HL730-3 | 17.5-25 & 17.5R25 |
| Loader & Dozer | Hyundai | HL740-3 | 20.5-25 & 20.5R25 |
| Loader & Dozer | Hyundai | HL750 | 20.5-25 & 20.5R25 & 17.5-25 |
| Loader & Dozer | Hyundai | HL760 | 20.5-25 & 23.5-25 & 23.5R25 |
| Loader & Dozer | Hyundai | HL770 | 23.5-25 & 26.5-25 & 26.5R25 |
| Loader & Dozer | Hyundai | HL780-3 | 29.5-25 & 29.5R25 |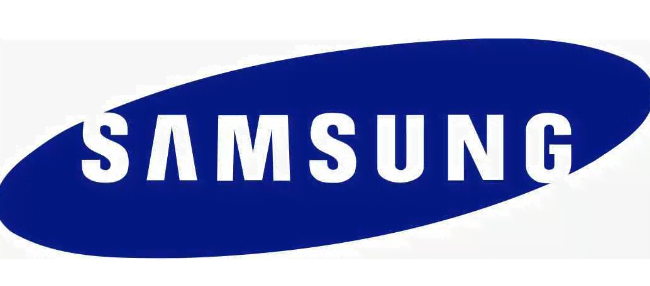 | | | | |
| --- | --- | --- | --- |
|  Machine Type  |  MAKE  |  Model  |  Tire Size  |
| Loader & Dozer | Samsung | SL120-2 | 17.5-25 & 20.5-25 |
| Loader & Dozer | Samsung | SL150-2 | 20.5-25 & 23.5-25 |
| Loader & Dozer | Samsung | SL180-2 | 23.5-25 |
| Loader & Dozer | Samsung | SL250-2 | 23.5-25 & 26.5-25 |
| Loader & Dozer | Samsung | ST120 -2 | 17.5-25 |

| | | | |
| --- | --- | --- | --- |
|  Machine Type  |  MAKE  |  Model  |  Tire Size  |
| Loader & Dozer | TCM | E830 | 15.5-25 & 16.9-24 & 17.5-25 |
| Loader & Dozer | TCM | E835 | 15.5-25 & 17.5-25 & 18.4-24 |
| Loader & Dozer | TCM | E840 | 17.5-25 & 20.5-25 |