China Beijing International Construction Machinery, Building Material Machines and Mining Machines Exhibition & Seminar (BICES 2023) was held successfully from September 20th to 23th, 2023 at the China International Exhibition Center (New Venue) in Beijing. 
With implement of national stage IV emission regulation and pursuing low carbon development strategy, it is believed that the latest state of art equipment, technologies and services have be showcased at BICES 2023 under show theme of "Digital, Efficient, Green and Reliable".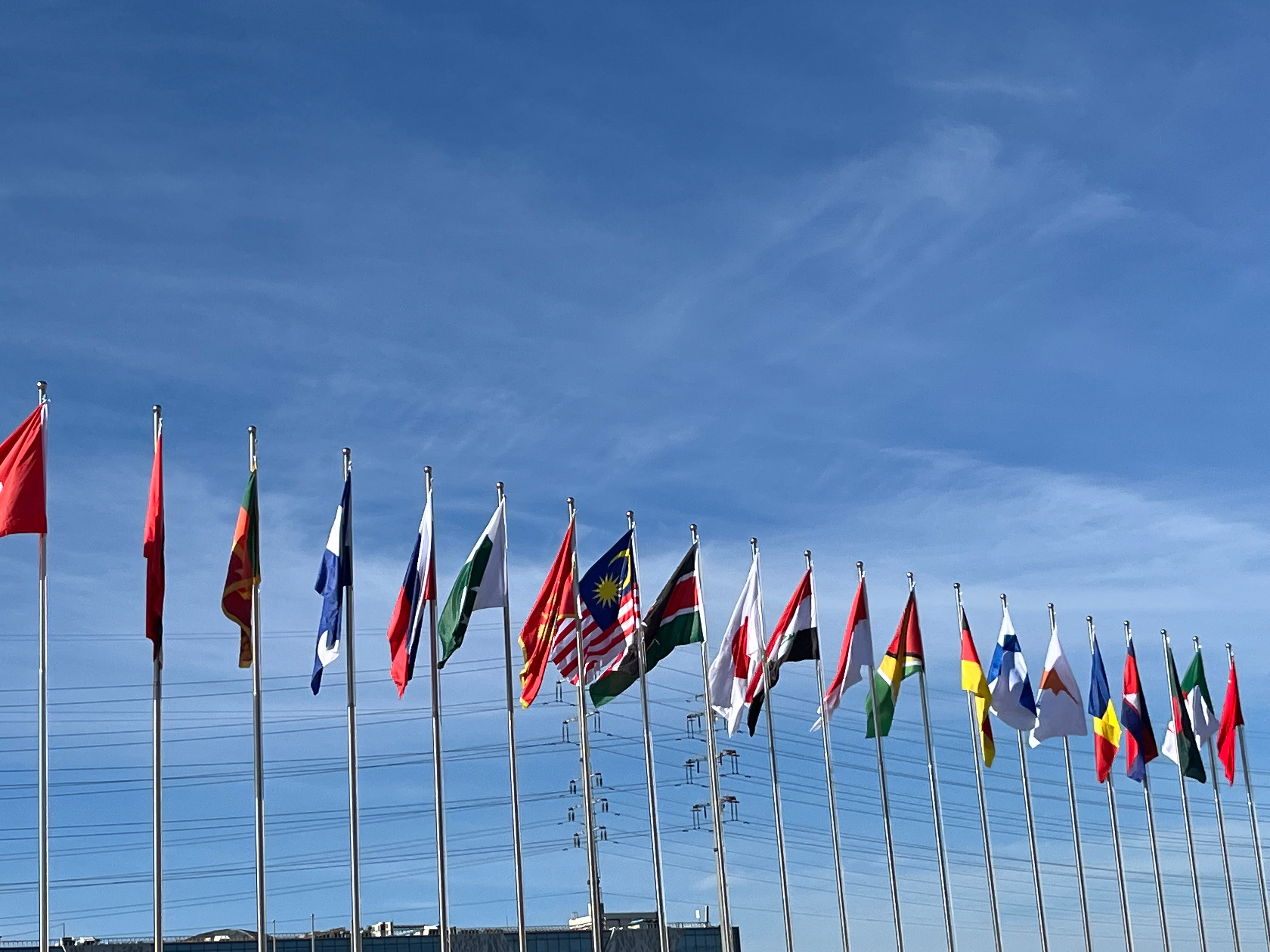 BICES 2023 attracted 1320 exhibitors, among them, the world's leading construction machinery companies all directly participate in the exhibition from their headquarters.
Exhibition area exceeds 150,000 square meters, the floor area ratio of the exhibition hall reached a record high.
More than 150,000 professional visitors from more than 70 countries and regions visited the exhibition offline.

During the exhibition, there were more than 300,000 online and offline visitors.
In this event, lots of top machine brands presented their advanced products and technologies.
Caterpillar, Komatsu, Dingli, Zoomlion, Heli, Sany, Lingong(SDMG), Jingong, XCMG, Liugong, TZCO, Hangcha, ISUZU, HITACHI, XGMA, and so on.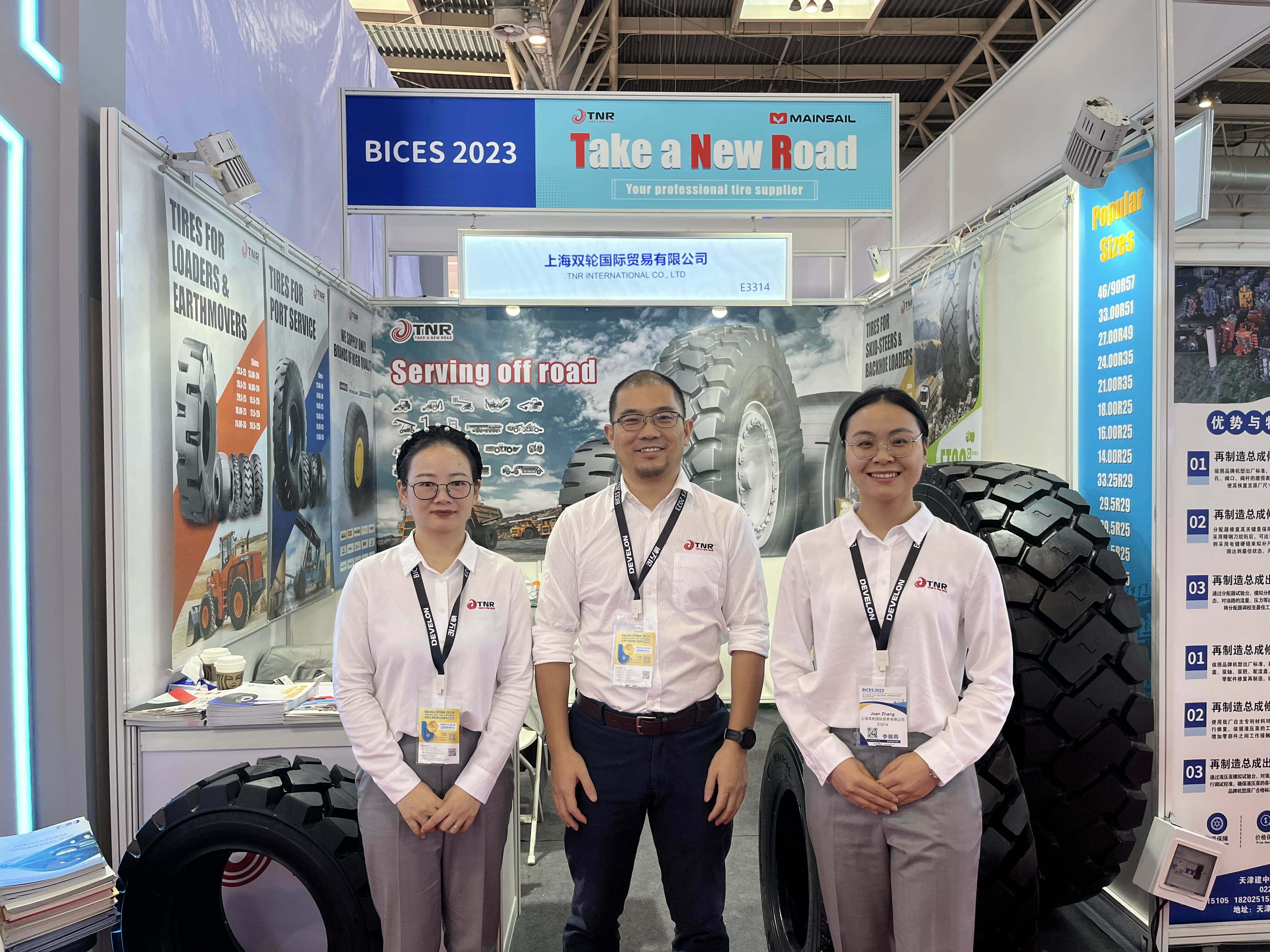 As a professional tire supplier, TNR showcased five tires with distinct characteristics. They are 16.00R25, 14-17.5, 10-16.5, 18×8.5-8, 7.50-16.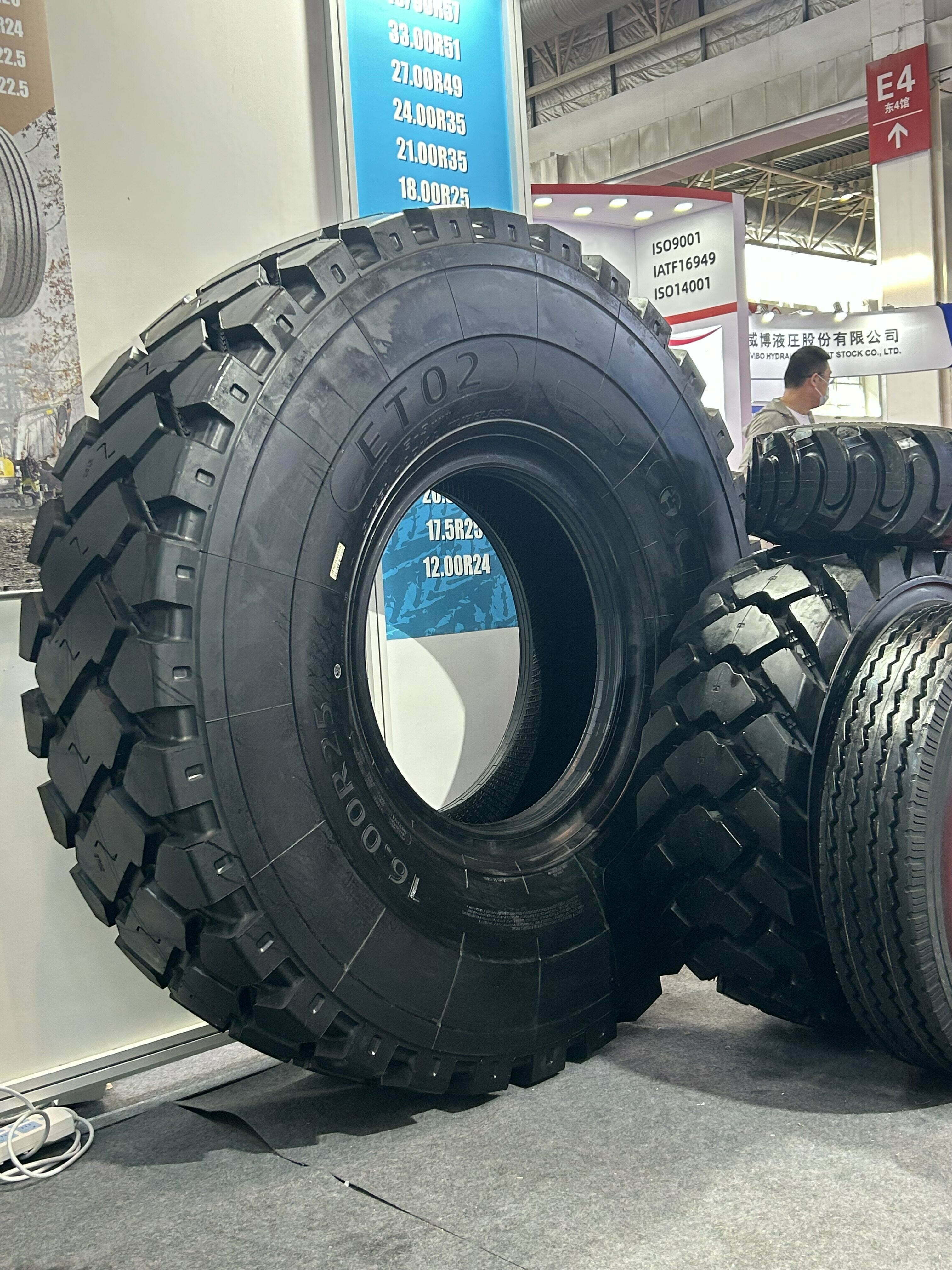 CHENGSHAN 16.00R25 for general mining truck
Tire features:
Wide and deep lateral grooves for excellent traction and grip;
Each block is relatively thick, and relates to each other by reinforcing ribs, so that the tire has better toughness;
Unique shoulder groove design, both beautiful and conducive to heat dissipation;
The design of the boulder table, to avoid trapping stones and improve the puncture resistance.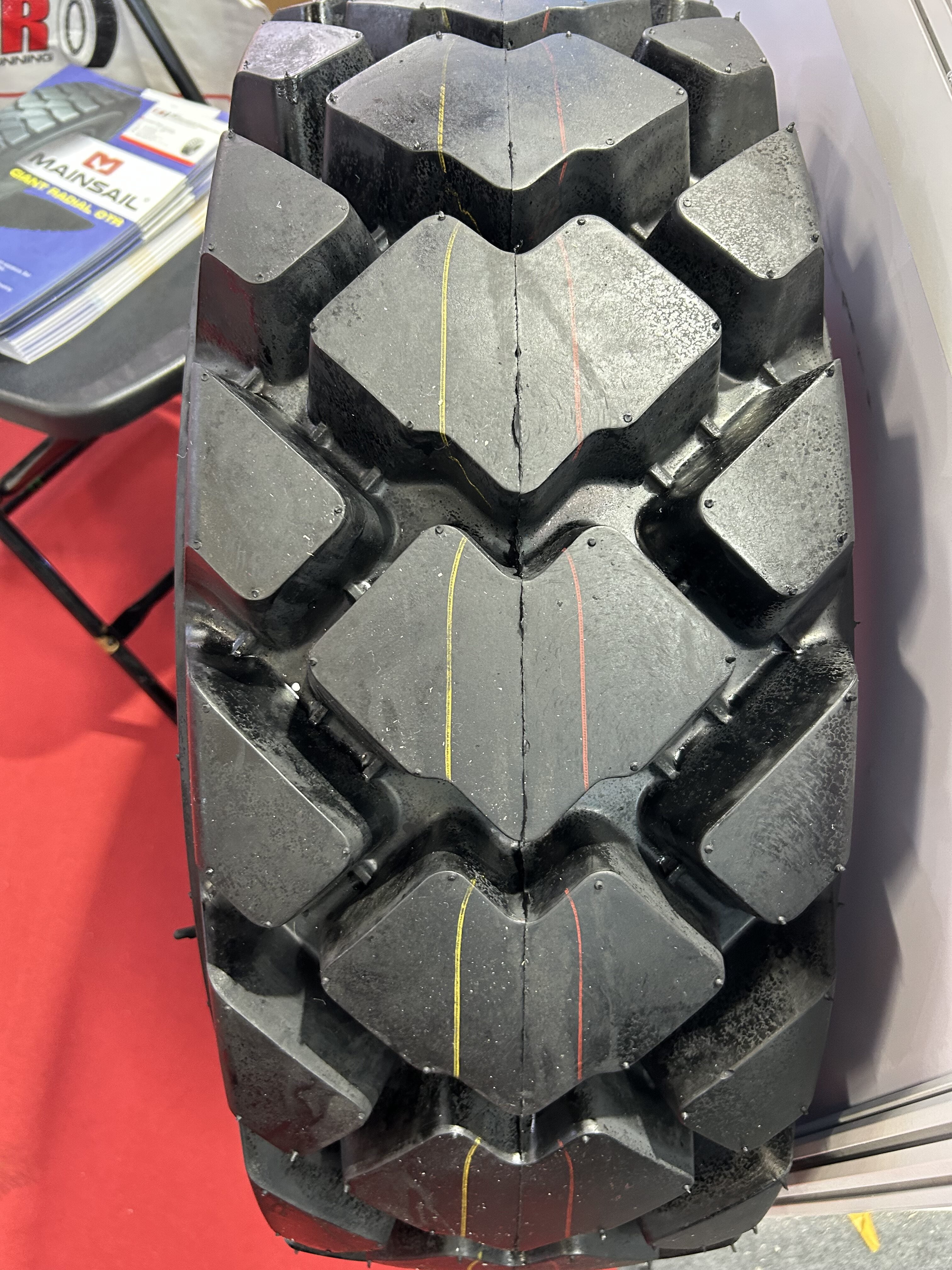 MAINSAIL 14-17.5, 10-16.5 for backhoe loader and skid steer
MAINSAIL 18×8.5-8 for mini-skid steer loader
Tire features:
Ultra deep tread, extra thick sidewalls provide exceptional durability and minimize the risk of punctures and accidental damages.
Specially designed Rim Guard ensures protection against flats & wheel damages in the rim flange area.
Rugged Lug Design has higher surface contact designed for improved performance, grip, braking and better stability with higher loads.
Exceptional treadwear for longer life.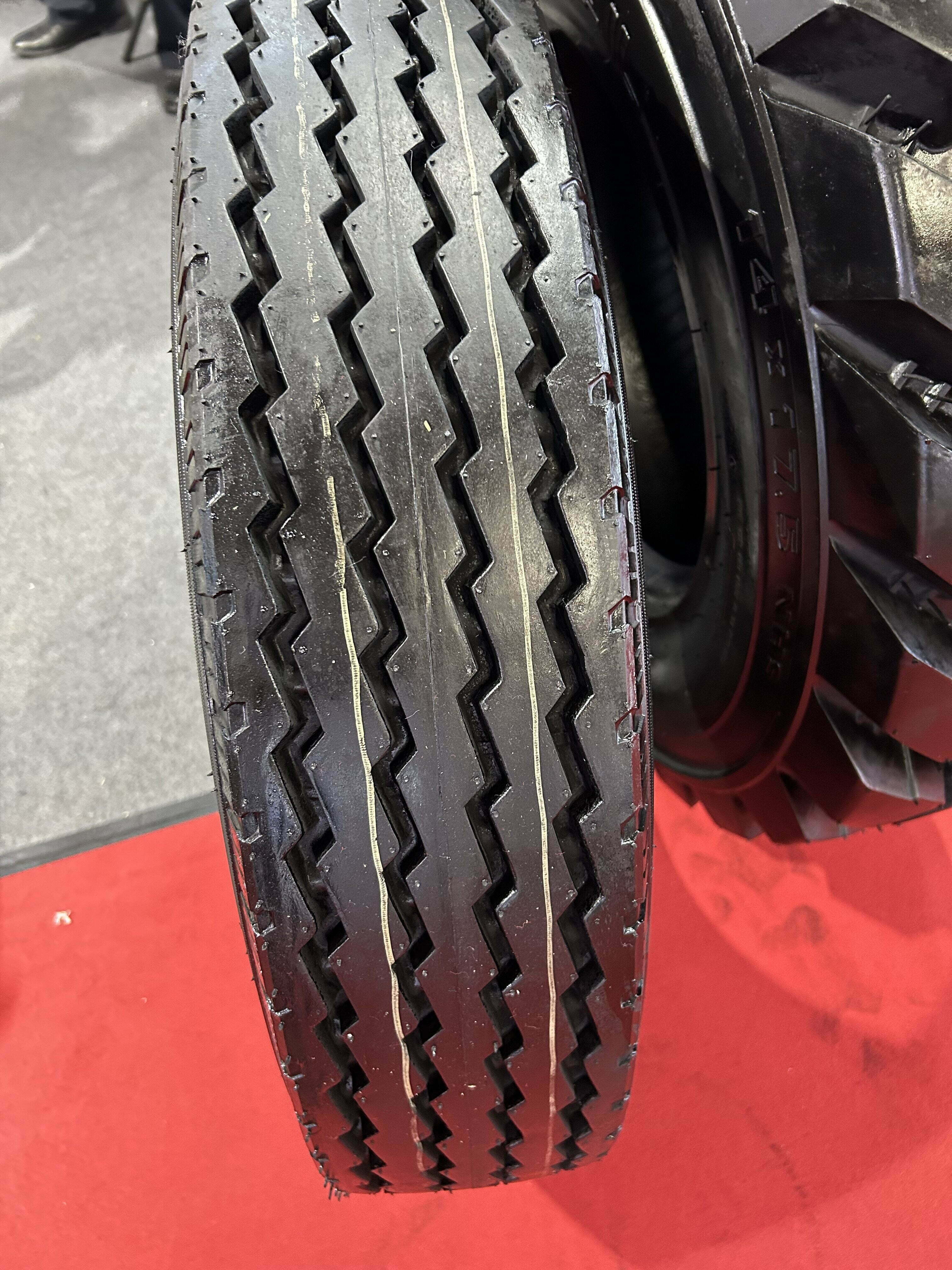 MAINSAIL 7.50-16 rib tire for light truck
Tire features:
Rib type patterns feature tread and grooves that follow the tire's circumference for: Low rolling resistance. Comfortable ride. Good steering. 
This pattern tires have good directional stability so are used for the steering wheels of trucks and buses.
TNR also prepared a livestreaming show to record this trade show. Please visit Alibaba shop for playback.
By taking the use of BICES 2023 platform, TNR successfully established good connections with clients from China, Russia, Mongolia, Kenya, Pakistan, Belarus, Iran, India, Ukraine, UAE and some other countries. We exchanged the most dynamic market information and searching for future business opportunities.