1. Designs & Sizes
VIETNAM POPULAR DESIGN (Lốp xe)
We have been shipping tires to Vietnam every week, both Haiphong and Ho Chi Minh, so that we have a certain understanding of the Vietnamese market, and I would like to share some popular sizes & designs with you here:

SIZE
PR
PATTERN
UNIT WEIGHT/KG
QTY/40HC
1100R20
18PR
Q3
86.60
240
1100R20
18PR
Q5
87.50
240
1100R20
18PR
Q88
92.00 
240
1200R20
20PR
Q3
92.50
220
1200R20
20PR
Q5
96.64
220
1200R20
20PR
Q5S
91.00
220
1200R20
20PR
Q8
101.50
220
1200R20
22PR
Q8 PLUS
101.40
220
1200R20
20PR
Q88
110.00 
220
11R22.5
18PR
A4 (P4)
61.50 
270
12R22.5
18PR
Q3
64.50
240
12R22.5
18PR
A4
66.90
240
12R22.5
18PR
A99
72.50 
240
750R16
16PR
Q3
36.40
710
16PR
A4
34.40
710
825R16
18PR
Q3
43.05
520
18PR
A4
41.05
520
2. Market Request
There are countless tire brands in China, but only good quality tires can finally stand out and receive the love of end users and occupy the market.
The Vietnamese market has high load requirements, so we have studied suitable formulas accordingly, for example, some 12R22.5 weighs up to 72.5KG, 1100R20 weighs up to 92KG and 1200R20 weighs up to 110KG, and applies sophisticated high-tech to tire production,these tires have a very good overload capacity and and naturally they are very popular in the Vietnamese market.
12R22.5 tyre after 450,000km, remain tread depth 10.5mm, it is really amazing!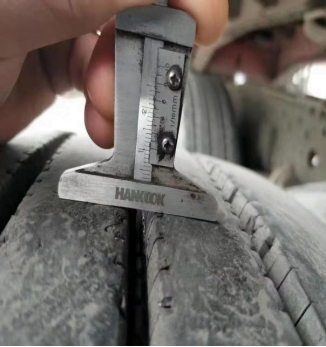 3. Shipment
Voyage time list
Due to the geographical advantage, it only takes a short time with cheap freight to ship from China to Vietnam by sea, which makes it very convenient and fast for Vietnamese customers to import tires.
Shipping Port
Destination Port
Haiphong
Ho Chi Minh
Qingdao
7-10 DAYS
7-10 DAYS
Shanghai
4-7 DAYS
5-7 DAYS
Shenzhen
3-4 DAYS
3-4 DAYS

We have cooperation with MSK, CMA, SITC, YML, EMC shipping line directly, so we can get a good freight quotation and help customers save money, also we can apply to extend Demurrage free days and Detention free days.
Shipping Documents:
We can support suitable documents to help customers work easy.
Commercial Invoice (AS REQUEST) & Packing List
ASEAN-CHINA FREE TRADE AREA PREFERENTIAN TARIFF CERFITICATE OF ORIGIN (Combined Declaration and Certificate) FORM E
BILL OF LOADING

4. Warranty
1 year Warranty will be offered, against any Manufacturing Defects. Buyer should provide pictures and videos to prove the defects. Tire number first- then the whole sidewall- size- pattern No.- defects.
5. Agent
We are looking for long term business partner to be as our exclusive agent. Hotline: +8613757166705