OTR TYRE HLG01 27.00R49 33.00R51 36.00R51
| | | | |
| --- | --- | --- | --- |
| Item | New Tire | HS Code | 401180 |
| Pattern Code | HLG01/EMTL | Brand | Hilo/Megarun |
| Cord Material | Steel Wire | Quality Warrantee | 2 year |
| Tube Type | Tubeless | Delivery | Within 7 Days |
| Condition | New | Origin | Made in China |
| Natural Rubber | From Malaysia, Thailand, Indonesia etc | Certificate | DOT |
| Equipment | Imported From Japan and German | Manufactuer | HILO |
Different Tire Compounds availalbe:
C2: Super Cut-resistance Compound
C1: Cut-resistance Compound
CS: High Speed Cut-resistance Compound
R1: Regular Compound
H1: High Speed Compound
H2: Heat Resistance Compound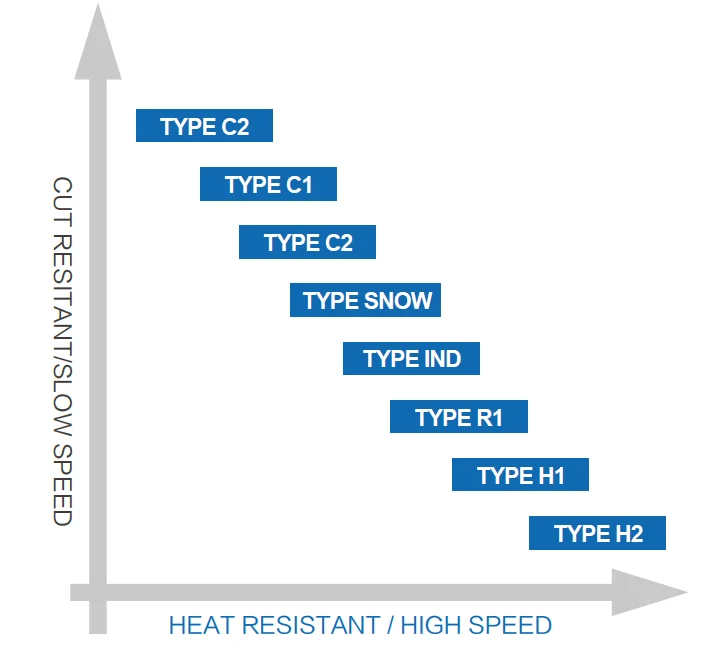 Where are these tires used:
Open-pit mining, also known as opencast mining, is a surface mining technique that extracts minerals from an open pit in the ground. Open-pit mining is the most common method used throughout the world for mineral mining. This surface mining technique is used when mineral or ore deposits are found relatively close to the surface of the earth. Open-pits are sometimes called 'quarries' when they produce building materials and dimension stone. TNR's OTR TYRE27.00R49 33.00R51 36.00R51 is one of the most used sizes in open pit mining. The feedbacks from the mine sites have been very positive.
Materials commonly extracted from open-pit mines include:
Bitumen Clay Coal Copper Coquina Diamonds Iron Gold Gravel and Bedrock Granite Gritstone Gypsum Limestone Marble Molybdenum Silver Uranium Phosphate
FITTING TO MACHINES:
| | | | |
| --- | --- | --- | --- |
| Standard Tire | Make | Model | Optional Tire |
| 27.00R49 | Caterpillar | 777G | |
| 27.00R49 | Belaz | 75570、75571 | |
| 27.00R49 | Belaz | 75581、75583、75585、75589、7558B、7558D、7558F | |
| 27.00R49 | Komatsu | HD785-8 | |
| 27.00R49 | Hitachi | EH1700-3 | |
| 27.00R49 | TEREX | TR100 | |
| 27.00R49 | SANY | SRT95 | |
| 33.00R51 | Caterpillar | 785D | 36.00R51 |
| 33.00R51 | Belaz | 7513、75131、75135、75137、75139、7513A、7513B、7513D | |
| 33.00R51 | Komatsu | HD1500-8E0 | |
| 36.00R51 | Belaz | 75170、75172、75173、75174 | |
| 36.00R51 | CSR | 150T | |
| 36.00R51 | XCMG | DE170 | |
| 36.00R51 | XEMC | SF32601 | |
Who is making these tires Now:
MICHELIN, BRIDGESTONE, GOODYEAR, TITAN, MAXAM, HILO, TIANLI, AEOLUS, TRIANGLE, YOKOHAMA