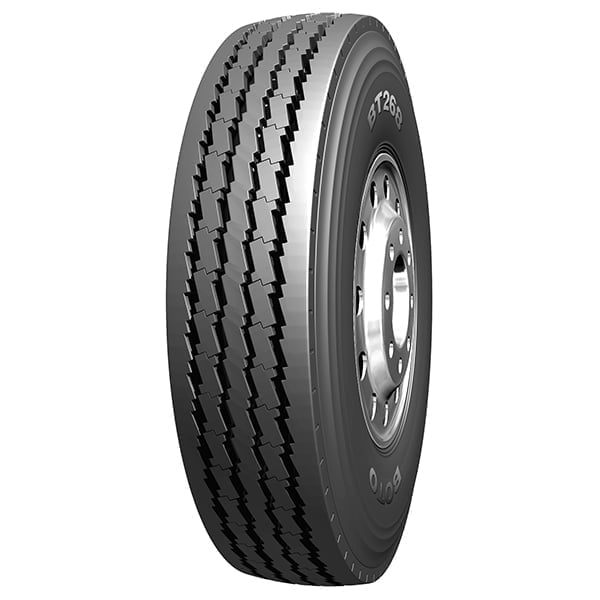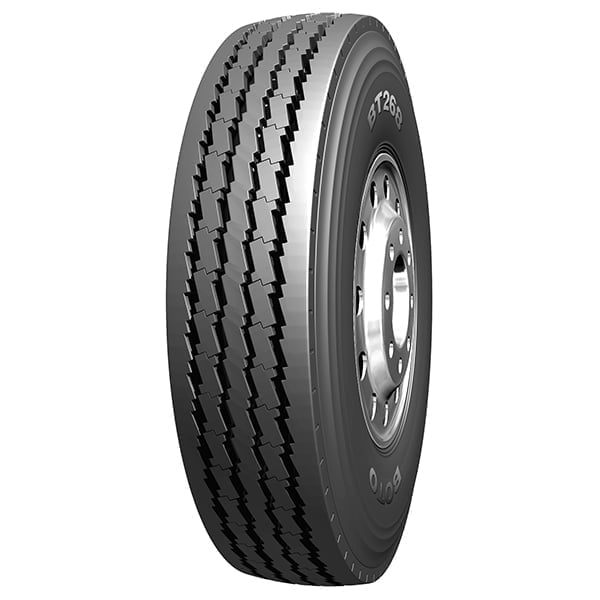 1. For regional application of steer and trailer wheels. Recommended for Regional applications.
2. Zig-zag groove tread design reduces stone retention.Tread pattern delivers lateral traction in all weather conditions.
3. Applicable for riding on normal and city road and high way
4. With excellent water drainage and non-skid performance, fuel saving due to low rolling resistance
5. The pattern is good in low heating up and high speed performance
10.00R20 BOTO BT268
SIZE
PR
NEW TYRE INFLATED DIMENSIONS(mm)
LOAD INDEX
MAX丄OAD (kg)
PRESSURE
SPEED RATING
STANDARD RIM
TREAD DEPTH (mm)
SECTION WIDTH
OVERALL DIAMETER
SINGLE/DUAL
SINGLE/DUAL (kg)
SINGLE/DUAL (kpa)
10.00R20
16PR
278
1054
146/143
3000/2725
830/830
L
7.5
16
10.00R20
18PR
278
1054
149/146
3250/3000
930/930
K
7.5
16
11.00R20
16PR
293
1085
150/147
3350/3075
830/830
L
8
17
11.00R20
18PR
293
1085
152/149
3550/3250
930/930
K
8
17
RELATED PRODUCT BT268
TBR tyre is the short name of Truck and Bus Radial Tyre, so we cansee that TBR tyres are mainly used for Truck and Busvehicles,sometimes we also call TBR tyre as commercial tyre because the TBR tyres are used for commercial vehicles. Meanwhile, the TBR tyre's structure is all steel wire, so the TBR tyre has better loading performance.
Our experienced team is ready to answer your questions 24/7.
Please send your enquiries or
comments.